Startup Story
Lesotho is renowned for its natural beauty, attracting visitors from around the world. Today, however, it is also renowned for the quality of its honey production, thanks to an enterprising business, JMM Beekeeping, founded by Julia 'Masina Mafike.

LoA met with the inspirational founder this month in the Mountain Kingdom to find out more.
What does your company do?
Our company, which is located in the Mountain Kingdom of Lesotho, focuses on beekeeping and producing a wide range of bee products. At JMM Beekeeping, our mission is to support active and healthy households for all stages of life through the production and supply of organic bee products. Our vision is to provide natural remedies that are of medical and nutritional value, and to develop a friendly environment for both bees and human beings.
"We produce the finest Bee Products in the World, among which are; Honey, Bee Wax, Bee Body Cream/Lotion, Lip Balm and most importantly Bee Propolis which is antibacterial, antivaral, antifungal, and antiprotozoal. Propolis has immune modulating properties and enhances metabolic activities of the body."
What inspired you to start your company?
At first, my idea came from the beekeepers, and I was just playing. I started as a small company with a few hives; now it has grown very big and well established. Our products are currently sold as far afield as Eswatini and many other SADC member states, and we are seen as a centre of excellence in Lesotho. We have a distribution network of around 50 distributors. Today, we also provide training to the youth, emerging farmers, individuals, groups and organisations.
Why should anyone use your service or product?
At JMM Beekeeping, we produce the finest range of organic Bee Products, such as honey, bee wax, bee glue, honey wine, natural creams and propolis. We believe our products offer the best quality and best taste in the world.
"We produce Honey Wine which is useful in relieving stress, maintaining optimum body temperature, protection against cold environments, and internal body cleansing."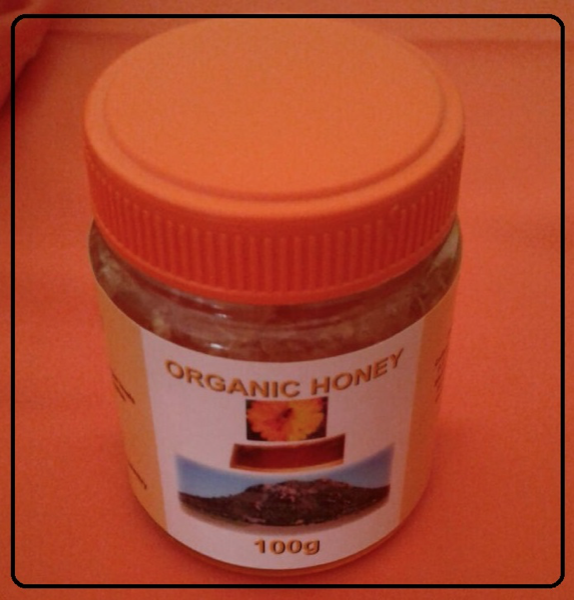 Tell us a little about your team
We are a small team, comprising a Managing Director, a General Accountant, a Salesclerk, and two Field Employees.
Share a little about your entrepreneurial journey. And, do you come from an entrepreneurial background?
I started working from the ground up and got supporters along the way. Now my small company is one of the best companies in the country, and a centre of attraction as well.
What are your future plans and aspirations for your company?
To expand our product lines and advertise and promote these products to build new markets; to expand the amount of honey sold at JMM Beekeeping; and to work with retail outlets to promote our products and build customer loyalty.
"Our vision is to provide natural remedies that are of medical and nutritional value, and to develop a friendly environment for both bees and human beings."
What gives you the most satisfaction being an entrepreneur?
It takes me to different places and helps me to build up my relationships both inside and outside the country.
What's the biggest piece of advice you can give to other women looking to start-up?
That together we can change the world, without the help of Government, and to be proud of what we are doing or producing.


Contact or follow JMM Beekeeping
WEBSITE | FACEBOOK | EMAIL jmmbeekeeping@leo.co.ls
Why LoA loves it….
Finding inspiration from the natural environment is for many a good starting point for a business. In Lesotho, entrepreneur Julia 'Masina Mafike, found her passion from the bees that she saw all around her. Today, her company produces some of the finest honey and related bee products, providing not just health giving benefits to her customers, but also creating local jobs and opportunities for others to be part of her business value chain. She is a great example of entrepreneurial endeavour in Lesotho and through her training and development of young people, is passing on her expertise and knowledge of beekeeping to a new generation who will follow in her footsteps. — Melanie Hawken, founder and ceo of Lionesses of Africa