Guest blog by Tapiwa Matsinde, Designer, Creative Consultant, Blogger and Author of Contemporary Design Africa
Artisanal craft has often been seen as the lowly cousin to more high profile creative disciplines such as design, sculpture and art, with the artisans themselves tending to be consigned to the background. This perception is now changing as the artisan sector undergoes a global resurgence. The high profile support of initiatives such as the recently launched #ChooseArtisan campaign are helping to keep the momentum going.
Africa is a continent renowned for its strong and diverse artisanal heritages that have long been referenced by international designers and producers, and now those within the continent are themselves making significant contributions to this resurgence. Throughout Africa, countless artisans are contributing to the development of innovative, handcrafted products with global appeal. And, as this contemporary artisanal craft gains in prominence, and captures the imagination of the world, it has brought with it the names and stories of inspirational women who are making an impact in the sector. They are turning their talents into successful businesses that generate sustainable livelihoods for themselves and others within their communities.
These women have been instrumental in bringing a refreshed artisanal craft aesthetic to global audiences. They are leading the way in pioneering new techniques, or reviving long-forgotten ones to create products that respond tothe growing consumer interest and appreciation in what has been made by hand, and a genuine desire to know the story behind each pattern, product or design created. Amongst those women leading the development of Africa's artisanal sector are Tunisian textile designer, Mariem Besbes, who is reviving forgotten traditional dyeing techniques, whilst collaborating with local women artisans to produce her innovative textile collections; Mathokoza Nhlapo and Sophie Madango of Sithabe crafts in South Africa, who work with local women artisans to produce personal and interior accessories that reference the distinctive patterns of their Ndebele heritage; Moroccan ceramicist, Myriam Mourabit, who taps into her heritage, modernizing the traditional ceramics Morocco is known for bystreamling their forms and then hand decorating them with delicate patterns; and in Ghana, Akosua Afriyie-Kumi, founder of the label A A K S, and the talented designer of luxury bags that are handwoven by local women artisans. These women, together with many others like them, are helping to preserve the place of artisanal craft in contemporary society.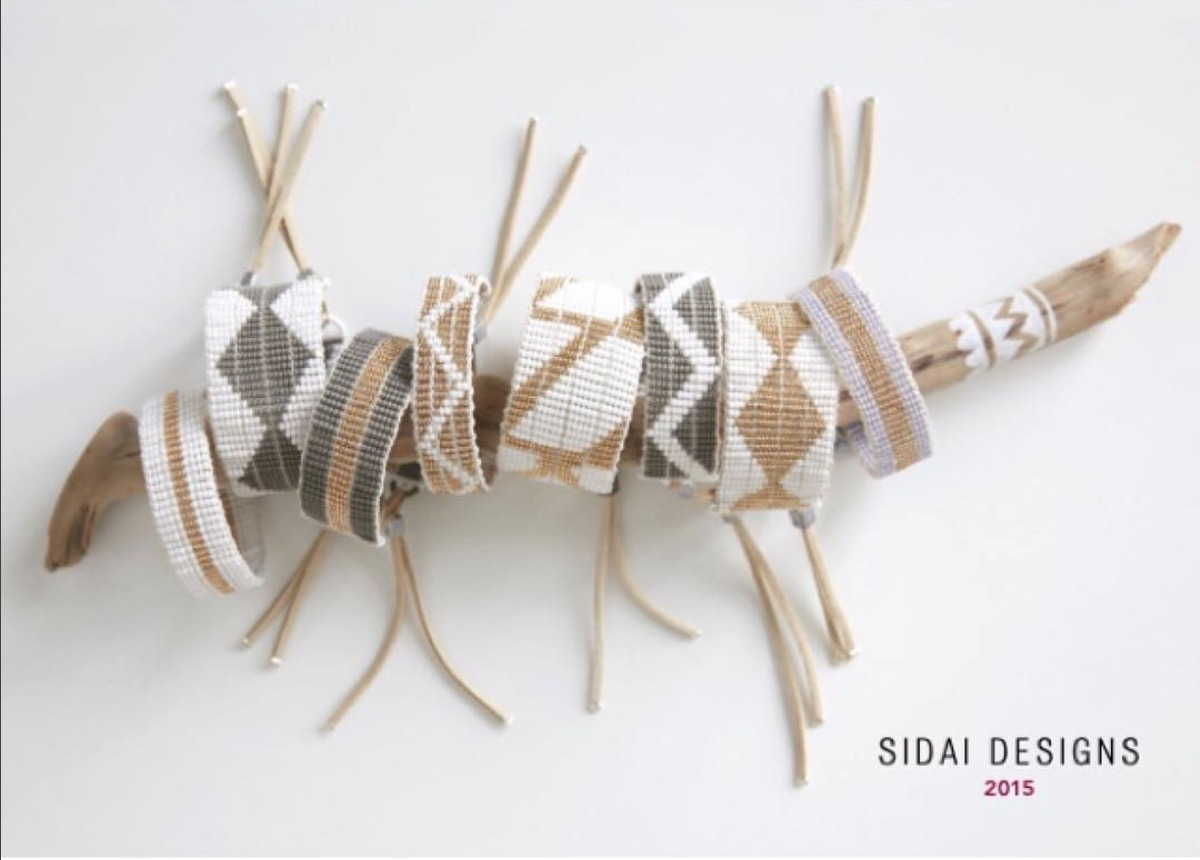 In addition to those women running their own artisanal based businesses, are the women artisans themselves. Their unique skills have been integral to the development of an exciting creative industry emerging across the continent, the results of which are particularly visible in the areas of design and fashion which often rely upon teams of highly skilled artisans to produce innovative collections that are finding their way into high-end retailers around the globe.
The global craft sector is generally acknowledged as being one of the largest employers of women, and for many of Africa's women artisans, taking up craftwork was more often than not due to the need for a supplementary income, especially during low farming seasons, or merely as a way to pass the time by creating products for personal, household or community use. This has helpedto maintain a high standard of artisanal excellence on the continent, and as the traditional uses for artisanal crafts have fallen away, new opportunities to evolve artisanal craft have arisen. These in turn have led to some exciting collaborations at local and international levels that have helped to develop skills further, especially with regard to product design. Examples of this include Beloved Beadwork, a women-run jewellery business based in South Africa that attracts a growing local and international audience, as well as giving the women who work there the opportunity to be an integral part of its growing success. In Tanzania, local groups of Maasai women have formed Sidai Designs, a jewellery and accessory company that combines their beading skills to create the label's sophisticated collections. And, in Swaziland, Tintsaba founded by the late Sheila Freemantle, brings together several hundred women, among them Elizabeth Mngometulu, Ester Mabuza and Thembi Dlamini, providing them with the platform to introduce their sisal collections of basketry and jewellery to an international audience.
"Throughout Africa, countless artisans are contributing to the development of innovative, handcrafted products with global appeal."
Granted, it may not be possible to know the name of each individual artisan and recognizing that the industry still has challenges to overcome, it is hoped that as artisanal craft becomes more established as a viable industry in Africa and beyond, and those who produce it are taken more seriously, the hope is that we will get to know more about those who are responsible for its rising profile and be inspired by the products they produce.
Tapiwa Matsinde

is a British-born designer, creative business consultant, blogger and writer of Zimbabwean heritage. She has worked as a graphic designer and a brand guardian in corporate communications for leading international organizations. Tapiwa created the blog

Atelier Fifty-Five

, as a platform to celebrate and promote design from and inspired by Africa. She has written features about, and interviewed some of the Africa's leading designers and makers. Tapiwa's first book;

Contemporary Design Africa

was published on 25 May 2015 by leading art book publishers Thames & Hudson, and profiles approximately 51 designers and makers working on the African continent and beyond.

Contact or follow Tapiwa and Atelier Fifty-Five WEBSITE

|

FACEBOOK

|

PINTEREST

| EMAIL

tapiwa@atelierfiftyfive.com
Read more articles by Tapiwa