On the morning of Thursday 20 September, women entrepreneurs from across Maputo gathered together at the Standard Bank Business Incubator for latest of the popular Lioness Lean In networking events in the country. And what an occasion it proved to be, with the biggest turnout yet!
Lionesses of Africa once again partnered with Standard Bank in Maputo and the Embassy of the Kingdom of the Netherlands to host over 140 leading women entrepreneurs for a morning of inspiration, information sharing and great networking. The morning's agenda commenced with breakfast and networking, with women entrepreneurs getting the opportunity to meet one another, make important connections, and open up new business opportunities. The event programme then formally got under way with opening remarks from the three co-hosts for the morning.
Presenting an overview of the work of Lionesses of Africa to empower and support 1 million women entrepreneurs across the African continent was founder and ceo, Melanie Hawken. She shared details of some of the major initiatives currently being rolled out by Lionesses of Africa and also plans for the remainder of the year ahead.
Speaking at the event, Melanie Hawken commented:
"It's great to be back in Maputo, one of our favourite Lioness Lean In destinations on the African continent, and to have the opportunity to connect with and build our community of women entrepreneurs in the city. It is always good to share news of the various initiatives that Lionesses of Africa is rolling out for these women business builders, and also to showcase their stories and their businesses all this month on all the Lionesses of Africa platforms. I am constantly impressed by the growing number of really interesting women-owned businesses and brands emerging in Mozambique, and can see the potential for some of these businesses to really grow in size and stature over the coming months and years. It really is an exciting time to be a woman entrepreneur in this country right now.
L-R: Sasha Vieira, Eleasara Antunes, Melanie Ricardo, Ancha Salvador, Elena Gaffurini
Sasha Vieira, Head of Enterprise Banking and Incubator from Standard Bank had this to say:
"We are so incredibly proud of the Lioness community we have been able to build in partnership with Lionesses of Africa and The Embassy of the Kingdom of the Netherlands, Mozambique over the last 3 years. We have grown to a community of 10,759 users of the Lioness Daily Newsletter in Portuguese and we are also serving other Portuguese speaking female entrepreneurs across the globe. Women are great to do business with. They are great customers to have as a bank, and we are passionate about ensuring we link them to market opportunities by showcasing their work on this global platform as well as the link into global mentoring programmes and providing them with a space where they can cross collaborate and trade with other women entrepreneurs. I am very excited for this Spring edition of the Lionesses of Africa Maputo".
Next on the programme came three leading and inspirational women entrepreneurs from Maputo who shared their entrepreneurial success stories and business building journeys with the audience, all of whom represented different facets of the critically important agribusiness sector in the country. These included Ancha Salvador, founder of Anchaa's Gluten Free, an entrepreneur bringing a world of specialist food solutions to those with gluten intolerance; Elena Gaffurini, Managing Partner of DEV Mozambique, a Mozambican consulting and services company enabling entrepreneurial solutions along the food value chain, as a means to inclusive sustainable development; and Melanie Ricardo, founder of Farnel, a specialist and rapidly growing catering business servicing a wide range of clients and events.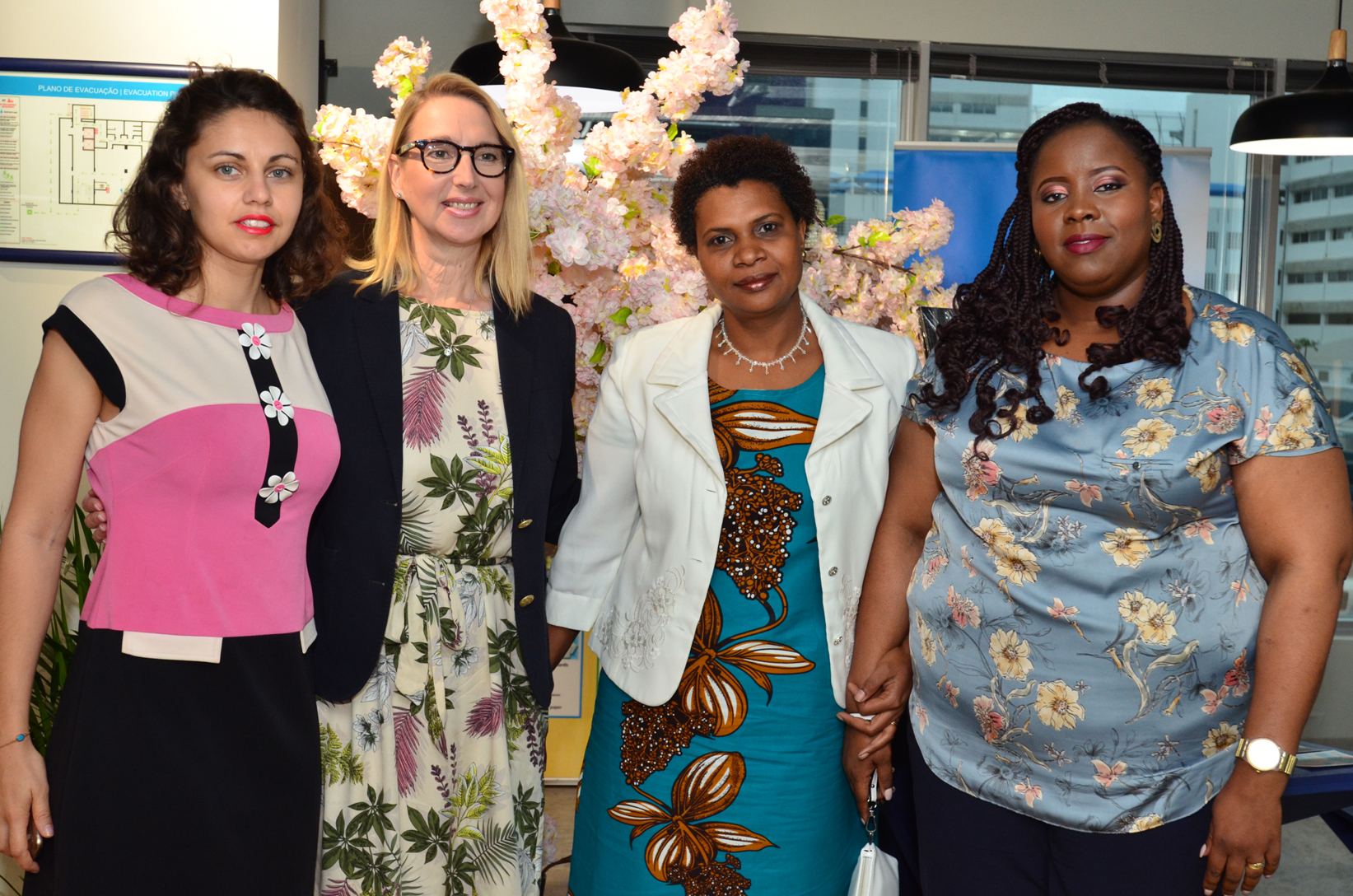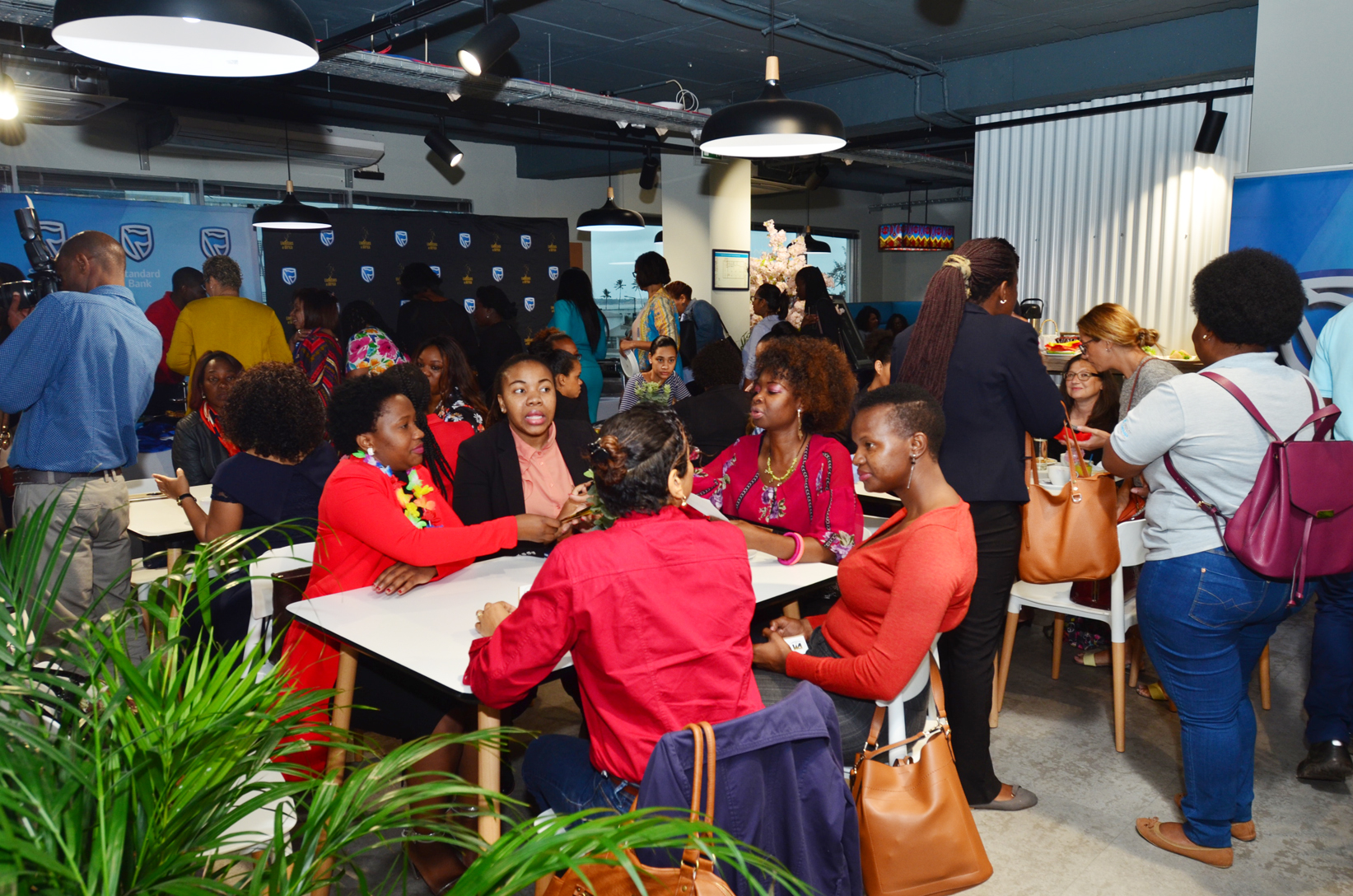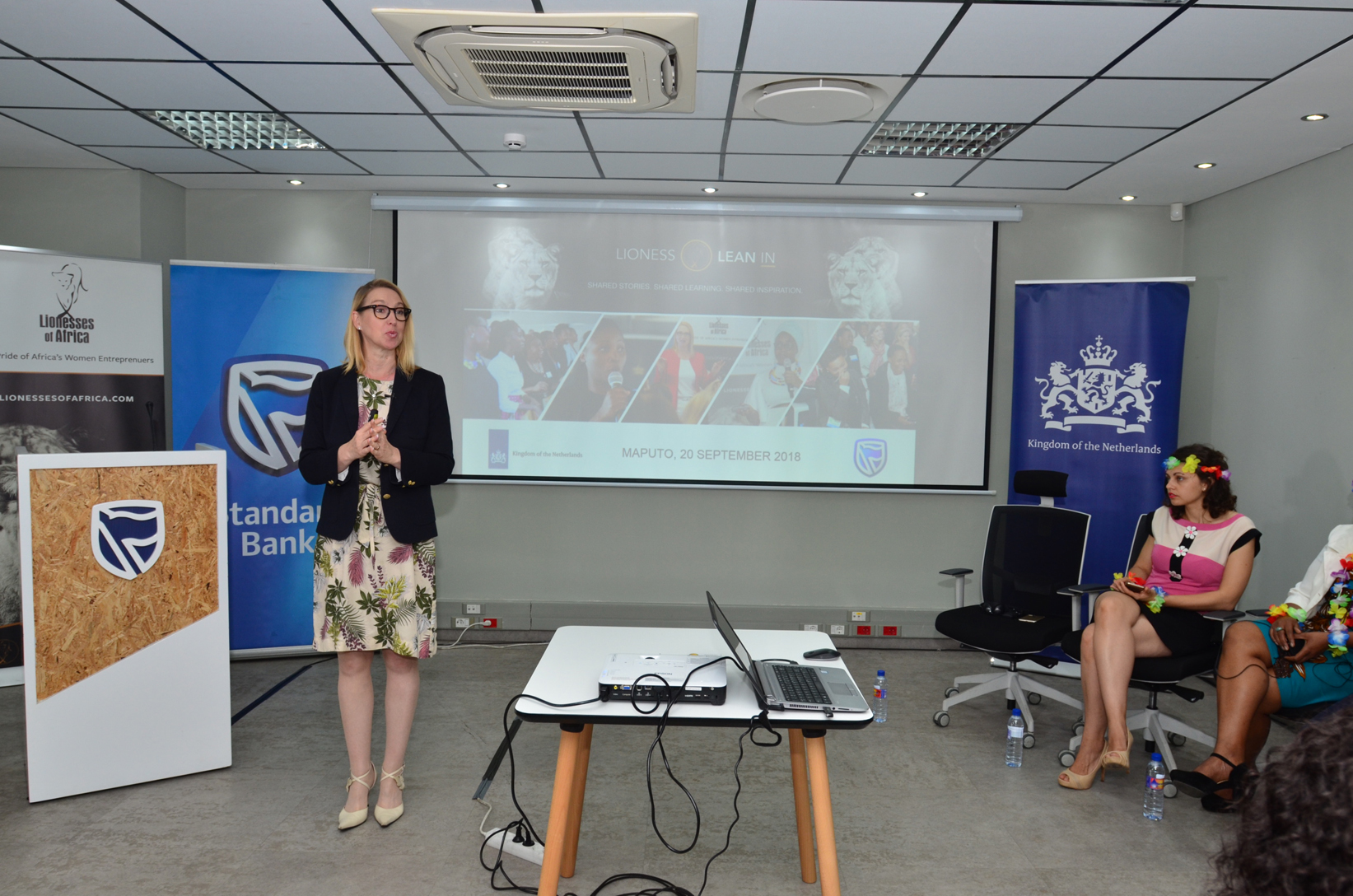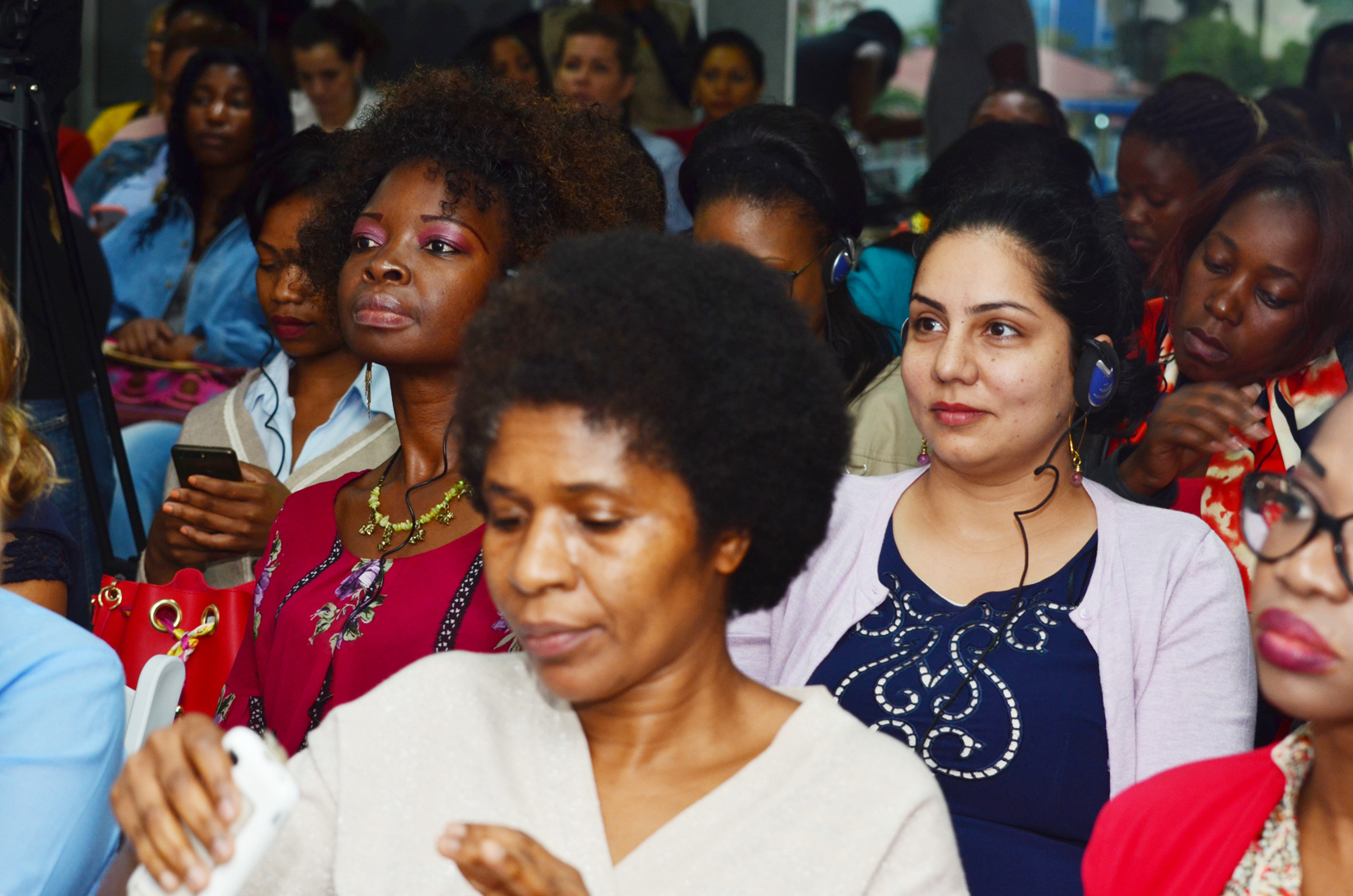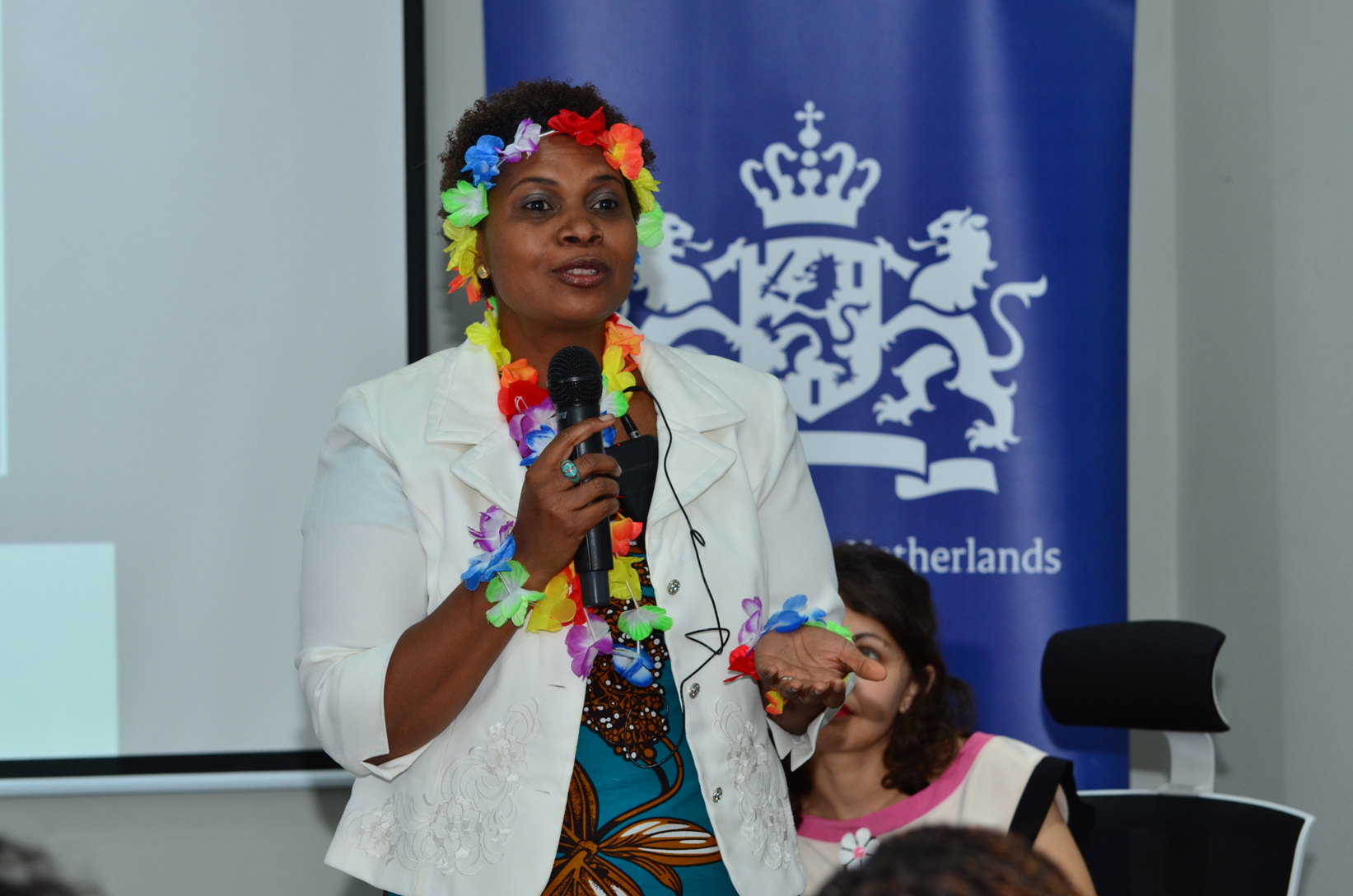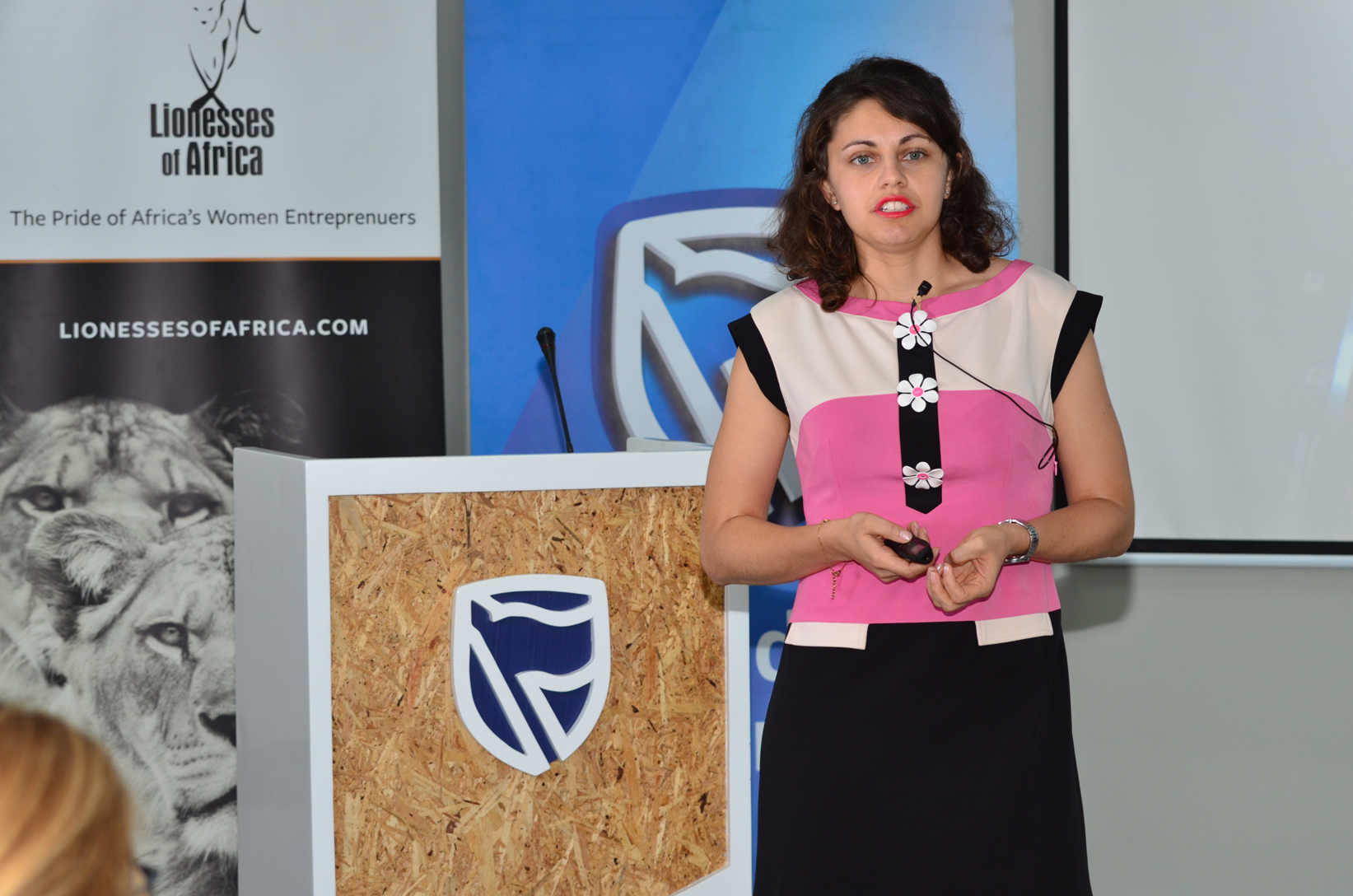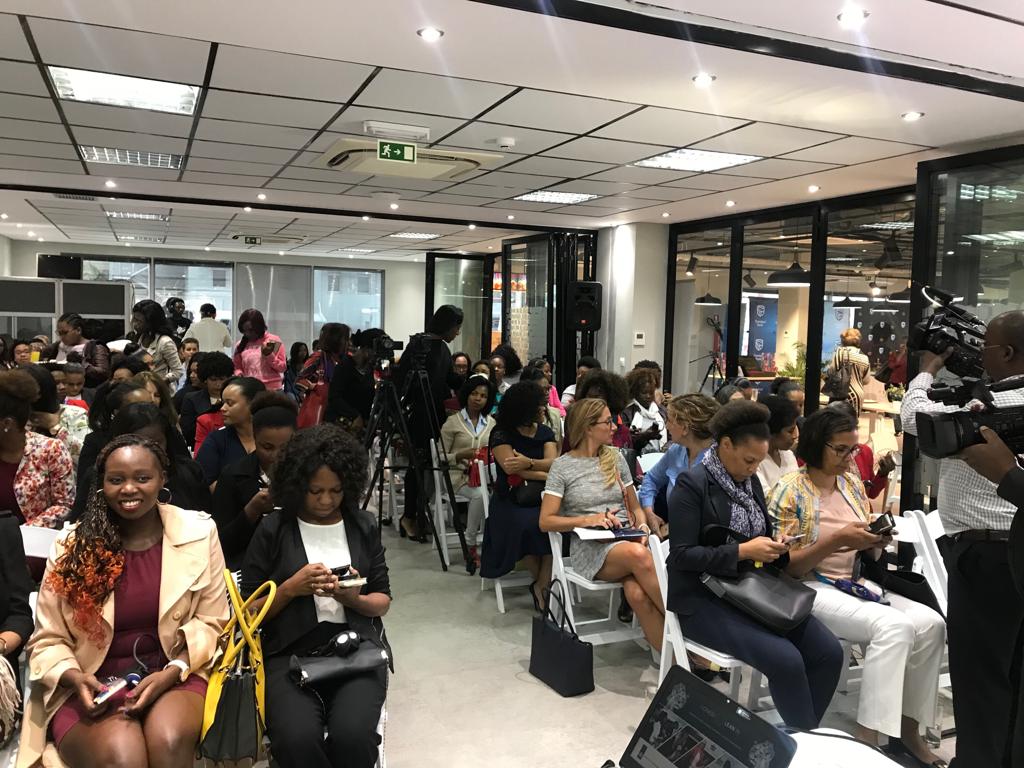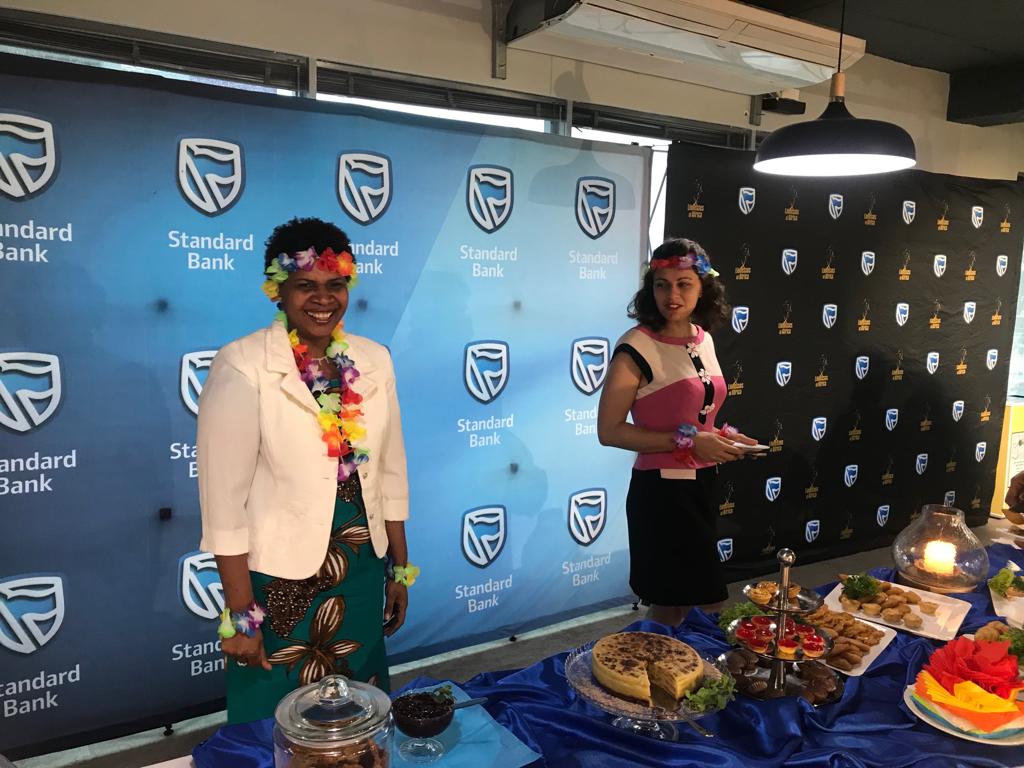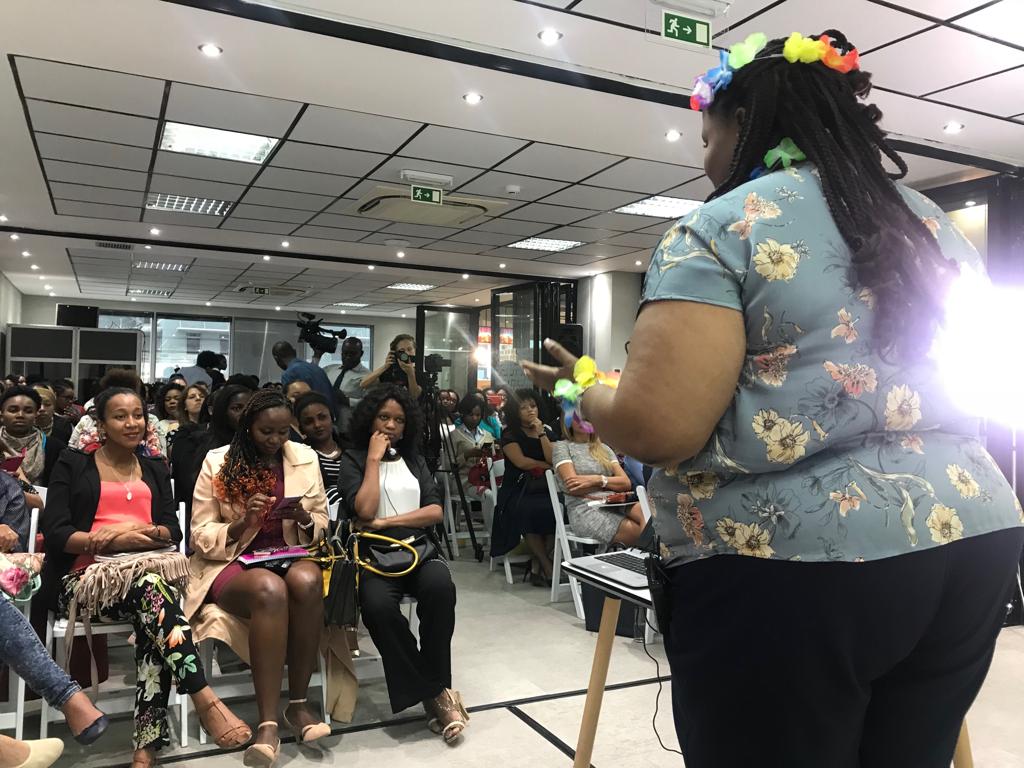 Two new features of the Lioness Lean In event were the Lioness CoLab, an opportunity to celebrate business collaborations between women entrepreneurs in the Lionesses of Africa community across the continent. Leading woman entrepreneur, Wacy Zacarias, founder of Karingana wa Karingana Textiles talked about her recent collaboration with innovative and multi-award winning design entrepreneur Thabisa Mjo, founder of Mash T Design, on a new lighting design project. The second new feature, Lioness Launch, is a platform to announce the launch of new products, services, and businesses by women entrepreneurs in the Lionesses of Africa community. Ten women entrepreneurs from the audience were selected to pitch their businesses to attendees in the Launch Open Mic session, which proved to be a big hit with all those listening.
The event then come to a formal close with closing remarks from cohosts Melanie Hawken, founder and ceo of Lionesses of Africa, and Sasha Vieira, Chefe de Incubadora at Standard Bank in Mozambique.
Following the close of the morning's programme, attendees had the opportunity to network and visit the women entrepreneurs exhibiting in the Marketplace area of the Incubator. Entrepreneurs and their businesses featured include Mariana Agness (The House of Agness); Marcia Maposse (Bindzu Agrobusiness); Ancha Salvador (Anchaa's Gluten Free); Natacha Cabir (Natacha Cabir); and Dirce Abdala (D-fruit).
Speaking about the event and the partnership on the Lioness Lean In events, Eleasara Antunes, Policy Officer at the Embassy of the Kingdom of the Netherlands, said:
"For the Netherlands Embassy the Lionesses events have proven to be a valuable tool for the female entrepreneurs community. We consider the initiative as an enabler for female entrepreneurs thus contributing to address some of the identified barriers limiting women's businesses to grow and thrive."


For more information on Lionesses of Africa, go to www.lionessesofafrica.com and to find out more about forthcoming Lioness Lean In events in Mozambique, go to http://www.lionessesofafrica.com/lioness-lean-in-series/