The Edit | by Melanie Hawken founder & editor-in-chief LionessesofAfrica.com
Having spent the last few weeks speaking at various conferences about women's entrepreneurship and the work of Lionesses of Africa, and having the pleasure of meeting so many dynamic and inspirational women entrepreneurs, one thing has become crystal clear. This is the most exciting of times for women entrepreneurs in Africa. There is a reason why this has been called 'The Decade of the African Woman Entrepreneur.'
If there is one thing that US President Barack Obama's recent visit to Africa to attend the Global Entrepreneurship Summit in Kenya has achieved, it has been to get people talking about the power of entrepreneurship to make positive change happen, and recognising it as a real socio-economic game-changer on the continent. And, women entrepreneurs are central to its success, as President Obama repeatedly said throughout his trip here.
So what are the top trends driving women's entrepreneurship right now, and who are some of the successful African women entrepreneurs who are great examples of these trends in action and who are showcasing the best of Africa to the rest of the world? Here are the top 11 trends.
Trend 1 - Gender Busting
Africa's women entrepreneurs are breaking into traditionally male dominated industries and making waves in many industries with a deeply entrenched male gender stereotype. Tabitha Karanja, founder of Keroche Breweries in Kenya is one such pioneering woman entrepreneur. By entering the brewing and alcoholic beverage market she took on not only a male dominated industry but also a 87-year-old business monopoly. The current newspaper headlines featuring her ongoing battles with regulatory and tax authorities indicate that taking on established monopolies is never easy. Yet, she is a real inspiration to all those women entrepreneurs in Africa who have a vision to do something game changing in an established industry sector and make an impact. Divine Ndlukhula, founder of Securico in Zimbabwe is another gender busting, highly successful entrepreneur. She entered the traditionally male dominated security sector in her country, and built a highly successful company and business model that also looked to hire large numbers of women employees in traditionally male roles. She is today the largest employer of women in Zimbabwe outside of government and a real game changer in the world of security. Finally, Susan Mashibe, founder of VIA Aviation in Tanzania took her jet piloting skills she acquired in the United States to a whole new level when she decided to launch an international fixed-base aircraft services operation, the first company of its kind in Tanzania. Susan is also the first woman in Tanzania to hold both a FAA certified commercial pilot and an aircraft maintenance engineering qualification and is a real pioneer in a traditionally male dominated industry. All of these women are proof positive that if you dream big and are not afraid to take on the established status quo, then anything is possible.
Trend 2 - Going Global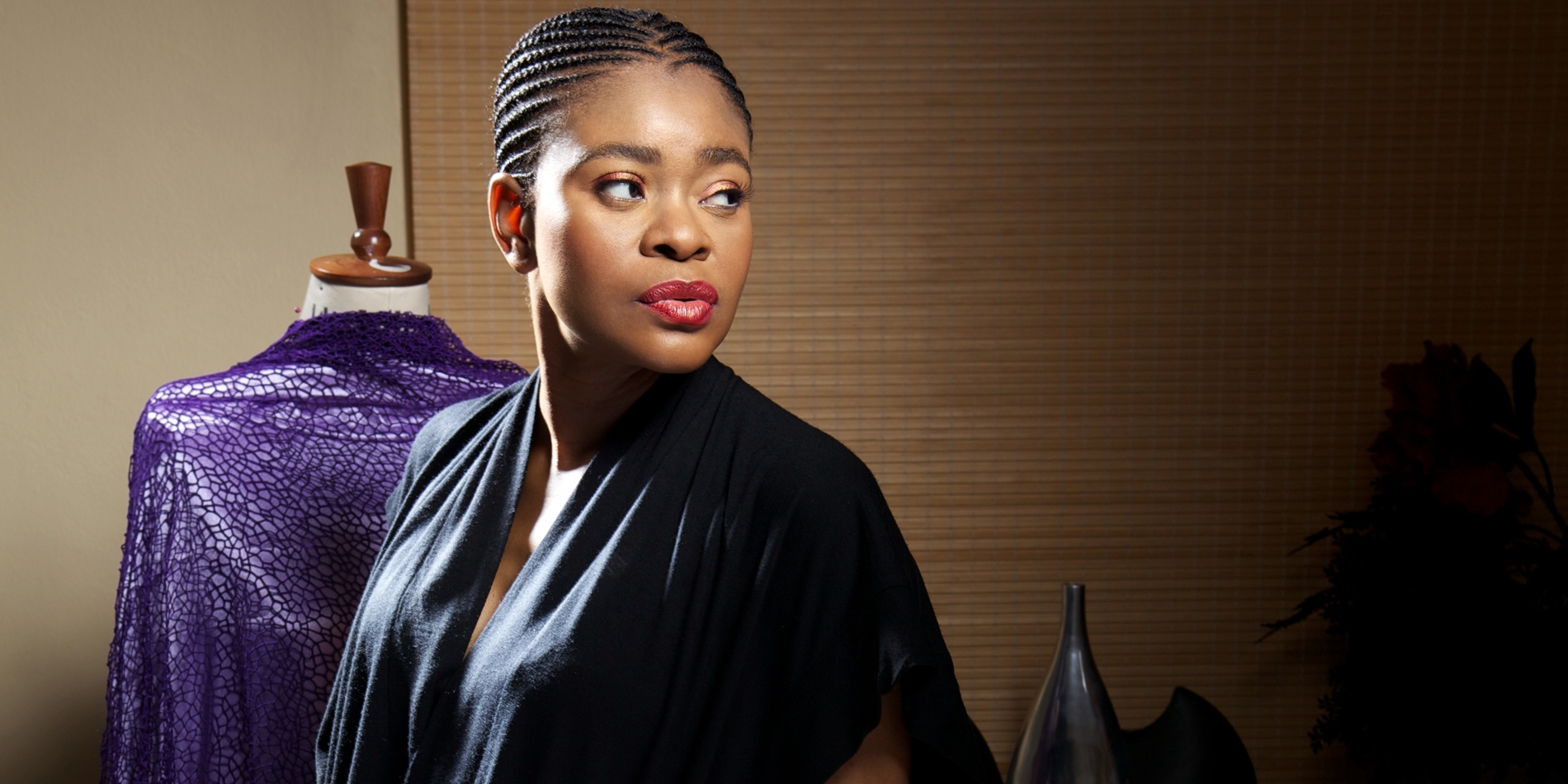 Women entrepreneurs building proudly African global brands. These are the women who think big, act global, and are high impact - the gazelle entrepreneurs. Take Bethlehem Tilahun Alemu, the founder and inspiration behind one of the hottest global shoe brands right now, Sole Rebels in Ethiopia, a real example of Fair Trade in action. Her unique shoe brand is now retailing in over 45 countries around the world; by 2018 she plans to open 50 more stores in the US; and by 2022 is looking to open over 500 new stores worldwide. Deola Sagoe, the Nigerian founder of the haute couture fashion brand Deola is another global entrepreneur with a brand that has a significant following in the world of fashion. Deola has always been a fashion pioneer and was the first black woman to present a collection at AltaRoma, Rome's celebrated fashion week, back in 2004. Today, her collections grace the runways of all the major fashion capitals and her designs are much beloved by the Hollywood and Nollywood elite. She is is expanding her fashion dynasty with her daughters through their recently launched new brand, Clan. Carrol Boyes, the founder of the Carrol Boyes luxury crafted homeware brand is another global brand builder, retailing her totally unique and beautifully designed products around the world. Finally, Bev Missing, founder of the rapidly growing global skincare and bath brand, Rain in South Africa. She is another South African entrepreneur with a focus firmly on building her brand in the global marketplace, and is currently rolling out her luxury concept stores and spas across the world. Her company plans to roll out a significant number of stores in the USA and Canada, and also in the UK and Ireland in the next 18 months.
Trend 3 - Women Funding Women

Access to finance for women entrepreneurs in Africa is a constant challenge, with many of the traditional routes to financing a business often proving difficult for women across the continent. It is therefore encouraging to see a new generation of African women emerging who are creating their own unique approach to providing access to finance specifically for startup and established women-owned business ventures. The game-changing Tanzanian micro-financier, Victoria Kisyombe, founder of Selfina, is one such women entrepreneur who is providing access to finance for thousands of women micro-entrepreneurs in her country. Her approach is providing a financial life-line to these highly entrepreneurial women, and as a result, creating thriving micro businesses in communities across the country. Dr. Jennifer Riria is the Group CEO of Kenya Women Holding and one of Africa's leading women entrepreneurs who has always been on a mission to transform the lives of women and their families in her native Kenya. Her company is a microfinance, banking and insurance group that works with over 900,000 women, employs 2,800 people and since inception has disbursed $1.3bn of loans, each one averaging less than $600. It is Kenya's largest micro-finance provider working together with many leading civil rights organizations. Essma Ben Hamida is director of Enda Inter-Arabe (Enda), which she co-founded in 1990 and President of the microfinance network of Arab countries, Sanabel. In 1995, Enda launched the first microcredit institution in Tunisia, which today reaches around 40,000 active clients, mainly women, in the poor areas of Tunisia. When it comes to women funding women in Africa, these three inspirational example are truly game-changers.
Trend 4 - The Rise of the Micro-Multinational
There is a new generation of rapidly internationalizing startups created by African women that are being born global. From the get-go these women are leveraging technology, e-commerce platforms and social media to access international markets — once the exclusive domain of larger, more established businesses on the continent. As a consequence we are seeing many traditional African craft-based, micro industries emerge as global brands. Brands like ZAAF in Ethiopia, founded by Abai Schulze, who produce a wonderful range of luxurious, handcrafted leather handbags. Or, the fabulous Rwandan jewellery brand, Inzuki Designs founded by Teta Isibo who is taking unuiqely crafted jewellery to a global market through her online shop. Another great example of the African Micro-Multinational, is AAKS - a Ghanaian brand of beautiful, finely handcrafted, raffia handbags, created by the hugely talented Akosua Afriyie Kumi. She is building a unique brand that is producing world-class accessories that are now highly sought after around the globe, and being sold by some of the most influential and prestigious stores and online retail platforms such as Anthropologie in the USA - she is now being retailed in 25 global locations, with more on the way. Yet what makes her unique is that she is creating beautiful, high-quality, uniquely African products that celebrate the ancient weaving skills and materials found in rural Ghana, whilst at the same time developing a sustainable business that brings much needed employment, training and development for women in rural communities.
Trend 5 - Pop Up Retail
There is a young new generation of African women entrepreneurs who are bringing a really fresh approach to fashion retail on the continent. No longer are they solely relying upon high-rental storefronts in key shopping destinations or waiting to link up with global distribution chains, instead they are hitting the road and taking their creations directly to their audiences in the form of pop-up retail experiences. Not only that, they are harnessing the power of social media to build awareness and excitement around each of their retail pop-up events. Leading women pop-up retail entrepreneurs that are really making people sit up and take notice right now are the all-women team behind the Bold Kampala retail concept in Uganda; and Bianca Sibiya, one half of the dynamic husband and wife team behind the unique and highly trendy Punk & Ivy mobile fashion concept. These young, ambitious and highly innovative women entrepreneurs believe in the power of taking your products directly to your audiences and connecting on a highly personal basis. Bold Kampala is building its retail fashion concept brand not just through static retail, but also through its highly successful pop-up roadshows, promoting African designers to European and pan-African audiences. Their recent Bold 'Pop-Up World Tour' featured stops in London, Johannesburg, Nairobi, Luanda and Kigali. The Punk & Ivy pop-up retail concept is different in that it centres on the use of a 'motique', a mobile boutique, that travels around South Africa, popping up at music venues and events, or places where large numbers of young, trendy and fashion conscious people meet. Each of these young fashion retailers are business agile, trend conscious and use the power of social media to build up mass followings at the venues they pop up at. Their innovative approach is changing the face of fashion retail in Africa.
Trend 6 - Collaboration
At Lionesses of Africa, we are great believers in the power of collaboration to make amazing things happen. This next group of African women entrepreneurs are proof positive of this fact. In South Africa's beautiful Western Cape, Brenda Wilkinson is a passionate and truly inspirational entrepreneur building a proudly South African luxury olive oil brand, Rio Largo, produced on her farm and celebrating the best of local growing conditions. Her brand is now sold around the world and is a real success story in its own right. But, the story does not end there. Brenda's philosophy is all about collaboration and she is passionate about supporting local women's entrepreneurship. She is currently collaborating with two other local women entrepreneurs to help build their businesses and brands, each one utilising olive oil as the base ingredient. The first is Zikhona Tefu, the talented creator of Olive Handmade Soaps and is building a rapidly growing business that creates not just handmade soap using all natural local ingredients, but a whole range of associated skincare and bath products. The second collaboration for Brenda comes with her association with Sarah Taylor, the entrepreneur behind the specialist baby skin care brand, Bee Balmy. Sarah uses olive oil as her base product, whilst creating a growing range of products for young children suffering from eczema and other skin conditions. This synergy between Brenda and these other two African women startups is a great example of how collaboration can work to create great new businesses and opportunities for other women to follow.
Trend 7 - Afro-Luxe
One of the biggest trends to emerge from the African continent in very recent times is the growth of the women Afro-Luxe brand builders - those women entrepreneurs who are creating unique new brands that are the epitome of luxury. These queens of Afro-Luxe are catching the attention of the world's most discerning buyers and building up loyal brand followers as a result. Three women entrepreneurs immediately spring to mind in this new trend area. The first two are in South Africa - Swaady Martin, is the visionary founder and inspiration behind the luxury tea and lifestyle brand, Yswara, that is now going global. Its beautiful hand selected and blended teas, are all beautifully packaged and presented to reinvigorate the idea of tea as a luxury commodity. The other is South African-based luxury brand, Trebene, the brainchild of Bushera Bashir, a creator of beautifully designed and hand-crafted cashmere scarves that are the epitomy of luxury. They also have a strong ethical backstory as the cashmere is woven by Kashmiri women, providing a real life-line to their communities. The third Afro-Luxe Brand builder is Aissa Dione of Senegal, who is single handedly reinvigorating the textile industry in her country, and producing the finest fabrics for the world's leading fashion and home furnishing designers. Her commitment to her industry has saved unique textile skills from disappearing altogether in her country.
Trend 8 - Game Changing Women-in-Tech
Around the world, tech industries are changing the face of business - you only have to look at places like Silicon Valley to see this in action - yet, here in Africa a number of highly innovative women in tech are also putting the continent firmly on the global tech map. They are the real game changers in African business. Their focus is firmly on innovating through new product and service development, whilst at the same time, providing access to a wealth of information, education and inspiration through the use of technology on the African continent. In South Africa, serial techpreneur Rapelang Rabana is shaking up the world of education through her tech innovations at her company, Rekindle Learning. One of Kenya's leading woman techpreneurs, Juliana Rotich, and the cofounder of leading tech company, Ushahidi, is creating open source software that changes the way information flows in the world. Ethel Cofie is an amazing Ghanaian techpreneur who is an advocate for encouraging more women in the technology sector in Africa and the pioneering founder of Edel Technologies in that country. Njeri Rionge, co-founder of Wananchi Online, Kenya is one of Africa's leading and perhaps best known women serial techpreneurs, and Nkemdilim Begho is one of Nigeria's leading women in the information technology sector and the founder of highly successful company, Future Software Resources. Finally, Dorcas Muthoni, a leading East African techpreneur, computer scientist and the founder of Open World, a leading software company she started at the young age of 24. Each of these African women in tech are leading the continent's drive to be a tech force to be reckoned with on the global stage.
Trend 9 - The Pan Africanists
There are also those women entrepreneurs who recognise that the sheer size and growth potential of the markets on the African continent are exciting and large enough to warrant an exclusive geographic focus for their businesses and products - something the rest of the world is also waking up to. They are achieving remarkable success on the back of exclusively pan-African growth strategies. Take a company like Secure ID, recognised globally as a market leader in Africa's smart card technology and digital security industry, and founded by the highly innovative and tech savvy entrepreneur, Kofo Akinkugbe. SecureID has been recognised as setting the standard for innovation and creativity in the SmartCard Sector in sub-Saharan Africa, all thanks to the vision of one woman entrepreneur. In Nigeria, one woman is revolutionising the beauty industry and creating thousands of women solopreneurs in the process. Tara Fela Durotoye and her company, House of Tara, owns the country's leading beauty academy, training thousands of young aspirant entrepreneurs each year. Today, her own House of Tara brand has over 3,000 representatives spread across Nigeria and 14 stores to her name, and she is steadfastly dedicated to realising her vision of building a globally respected beauty company of African origin. Tara remains an inspirational role-model and mentor to make-up artists and aspiring beauty business owners across Africa. Adenike Ogunlesi, is the founder and Chief Executive Officer of highly successful and growing children's clothing brand, Ruff 'n Tumble Clothing in Nigeria. Not only is she growing her brand to be a major player in the country, but she is also partnering with government initiatives to use her company as a platform for training jobless youths seeking to be self-employed. Adinike says that the project is part of her company's corporate social responsibility in reducing the level of unemployment in the country.
Trend 10 - High impact social change-makers
Africa has many social and environmental challenges that need high impact solutions - whether it is addressing the chronic unemployment issues that plague the continent. Or, tackling urban environmental problems that are threatening the lives and livelihoods of local residents. Finding effective new solutions to educating the children who are the hope of tomorrow for Africa. Or taking an innovative, eco-approach to addressing chronic housing challenges. One of the biggest entrepreneurial trends in Africa is the emergence of a new generation of amazing women social entrepreneurs who want to make a difference through their businesses. They are not waiting for change to happen, they are the change! One woman entrepreneur making a huge difference in this space is Bilikiss Abiola, the dynamic founder of WeCyclers, who has found an innovative solution to not only Nigeria's significant waste challenges, but also to creating employment opportunities in the urban slums in the country. Her concept of providing waste collection and recycling bicycles for unemployed residents of the slums, and paying residents for their recycled waste in the form of tokens to purchase essential goods, is having a major positive socio-economic and environmental impact. In Rwanda, tackling the problem of illiteracy and access to education for young children is a challenge being met head on by the most inspirational social entrepreneur, Lydie Hakizimana, the founder of Drakkar, an educational book supply company. Lydie's commitment to tackling this challenge has led her to not only source specialist books from around the world to supply to the schools and colleges throughout the country, but today she and her team are also writing and publishing their own educational books, and building revolutionary new schools for young children. Another high impact social entrepreneur making a huge difference to solving the environmental challenges of clearing Nigeria's weed-infested waterways, and breathing life back into communities, is Achenyo Idachaba, the visionary founder of Mitimeth. Her company is taking a revolutionary approach to clearing the waterways of these invasive plants and using the plant materials to create beautiful hand-crafted woven homeware products for sale in global markets. She is not only tackling an environmental problem, but is also creating much needed jobs for local communities in high unemployment areas. Finally, a truly inspirational social entrepreneur taking on Nigeria's massive housing, energy and water crisis head-on is Chinwe Ohajuruka, the founder of Comprehensive Design Services. Her 'green' approach to finding sustainable and affordable solutions to address these crises is creating a model for the building of affordable, sustainable, green housing developments that are truly life-changing for the most needy residents of that country.
Trend 11 - The Crafty Entrepreneurs
The Etsy generation is creating new and exciting opportunities for Africa's makers and crafters to showcase their craft-based companies and products to the world. These online specialist retail platforms are empowering a whole new generation of craft-based women entrepreneurs in Africa and providing access to a wealth of new markets, buyers, retail possibilities and audiences. Not only that, the harnessing of technology and social media to sell directly to those buyers and at the same time build brands, all without massive financial investment, is hugely empowering and liberating. Award-winning craft oriented entrepreneurs such as sisters, Joy Ndungutse and Janet Ncubane, are the inspiration behind the hugely successful global brand, Gahaya Links in Rwanda. They are achieving huge global success through their partnerships with major retail outlets such as Macy's in the USA, whilst at the same time supporting those networks with online exposure. These are just a small number of the highly successful women entrepreneurs from the African continent who are taking full advantage of the current global interest in well designed, beautifully crafted and highly fashionable items that have a great back story to them.
So, what does the future look like for women entrepreneurs in Africa who are looking to be part of this new growing interest in proudly women-owned African businesses and products? Current trends indicate that more young millennial women are choosing to be entrepreneurs, being inspired by the women who have gone before them and are their role models today. More exciting new woman owned brands are being launched; exciting new tech advances are being led by women entrepreneurs and their innovation based companies; interest will continue to grow from global markets in women crafted and designed products from Africa; more collaborative ventures between women entrepreneurs across Africa will lead to a new generation of amazing startups; and more co-working spaces for young women startups will emerge as a practical way of incubating these companies through to success.
This a great time to be a woman entrepreneur, but it is also the most liberating of times as a result of the phenomenal power of social media to help new companies launch and market themselves to a global audience. This really is the decade of the Woman Entrepreneur in Africa - we just need to show the world what we have to offer.
THE EDIT is a blog by Melanie Hawken founder and editor-in-chief of Lionesses of Africa. Melanie is a passionate supporter of women's entrepreneurship across Africa and is on a mission to build a powerful community to inspire the Continent's next generation of women entrepreneurs. The Edit features opinion, commentary and analysis on a wide range of topics of interest to today's women entrepreneurs on the African continent. You can follow Lionesses of Africa's Website | Community Platform | Twitter | Facebook | Instagram | Google+
More recent articles by Melanie Hawken