On a perfect, blue sky morning in Maputo, Mozambique, over 120 women entrepreneurs gathered together for the first Lioness Lean In of the year in the country. The aim was to inspire one another, to connect for business, and to listen to successful women business builders and product creators share their stories. As always, it was an unforgettable morning, with business done, new relationships formed, and a significant amount of entrepreneurial energy in the air.
The morning got off to a flying start as women entrepreneurs arrived at the home of all Lioness Lean In events in Mozambique, the Standard Bank Business Incubator in the heart of Maputo's business district. Waiting to greet them on arrival was a warm welcome from the incubator team, together with a vibrant marketplace showcasing some of the city's leading women product creators. On display were great examples of fashion, fabrics, accessories, jewellery, local foodstuffs and much more. Energy levels and expectations were high as attendees networked, greeting old friends customers and meeting new ones.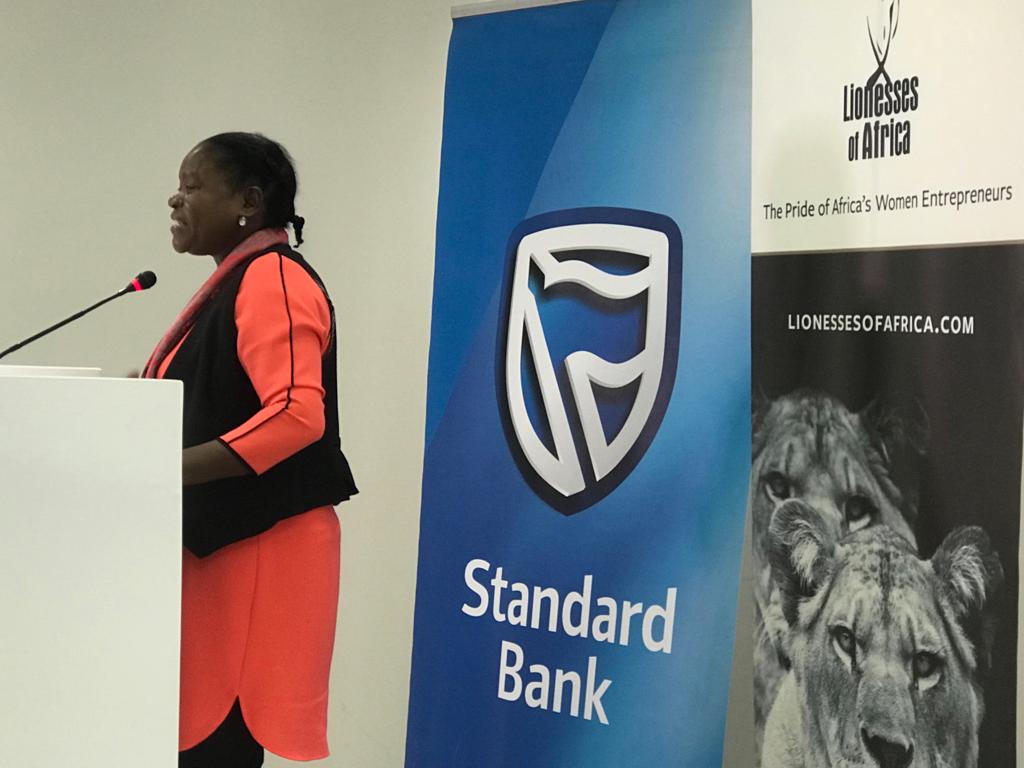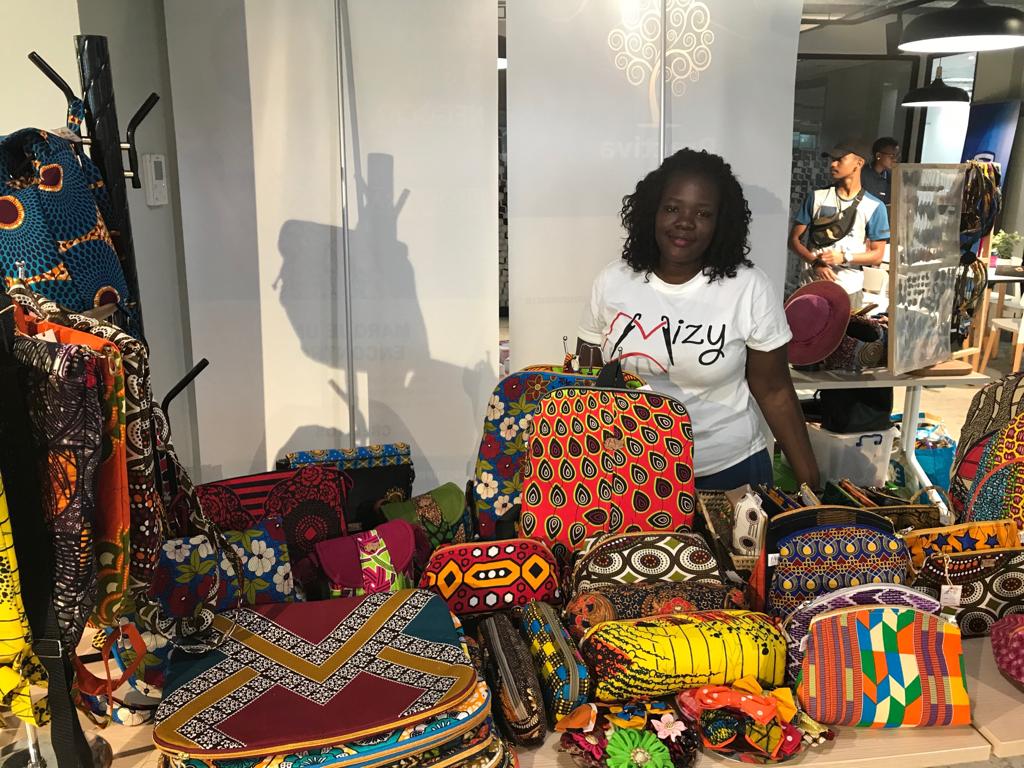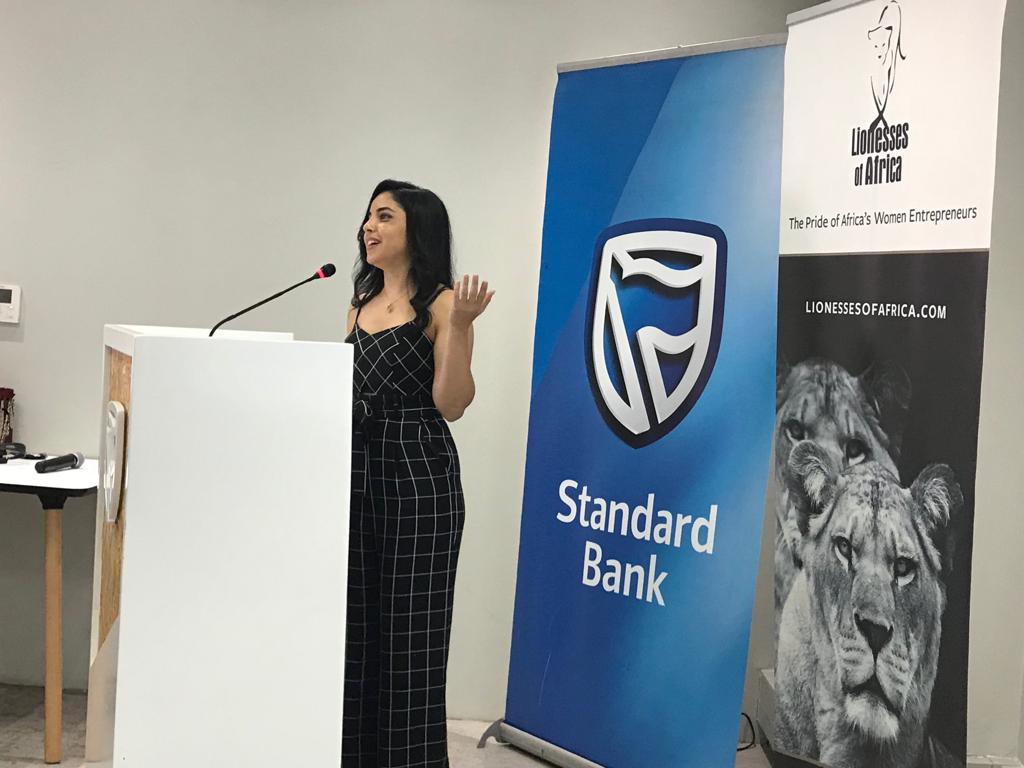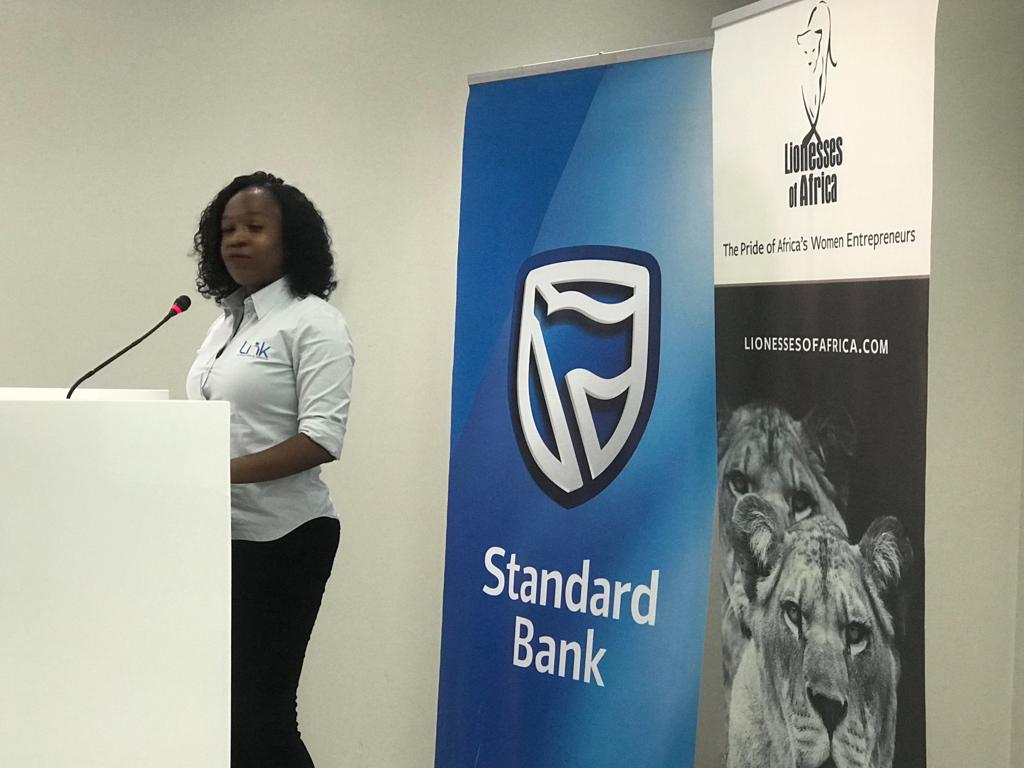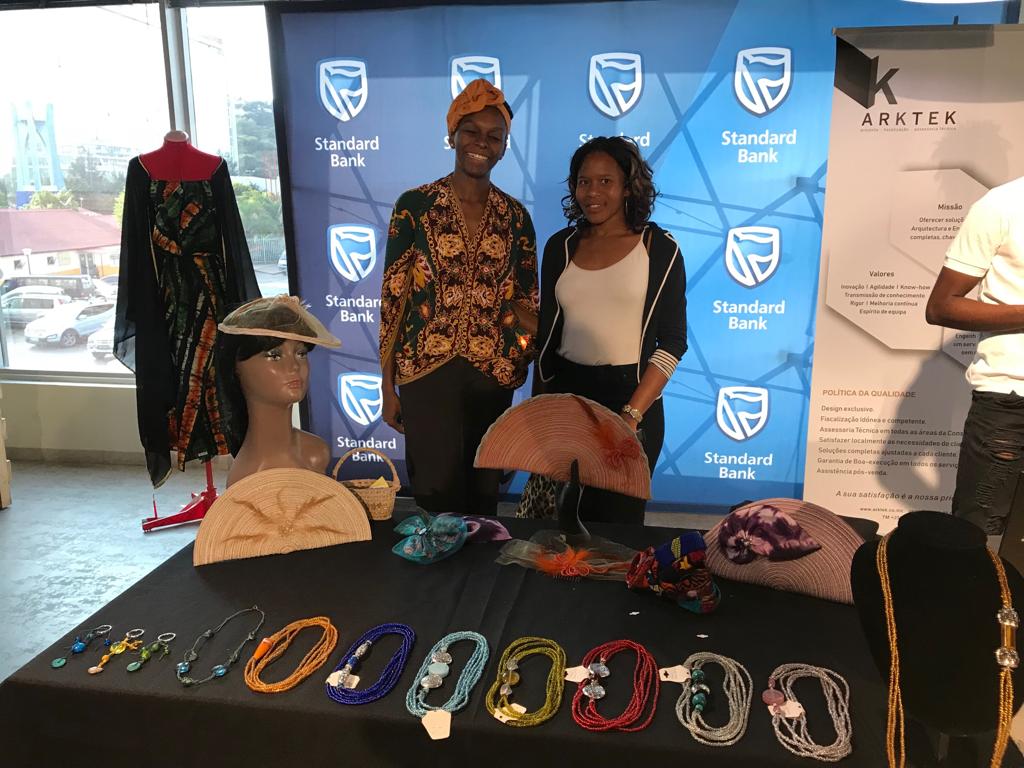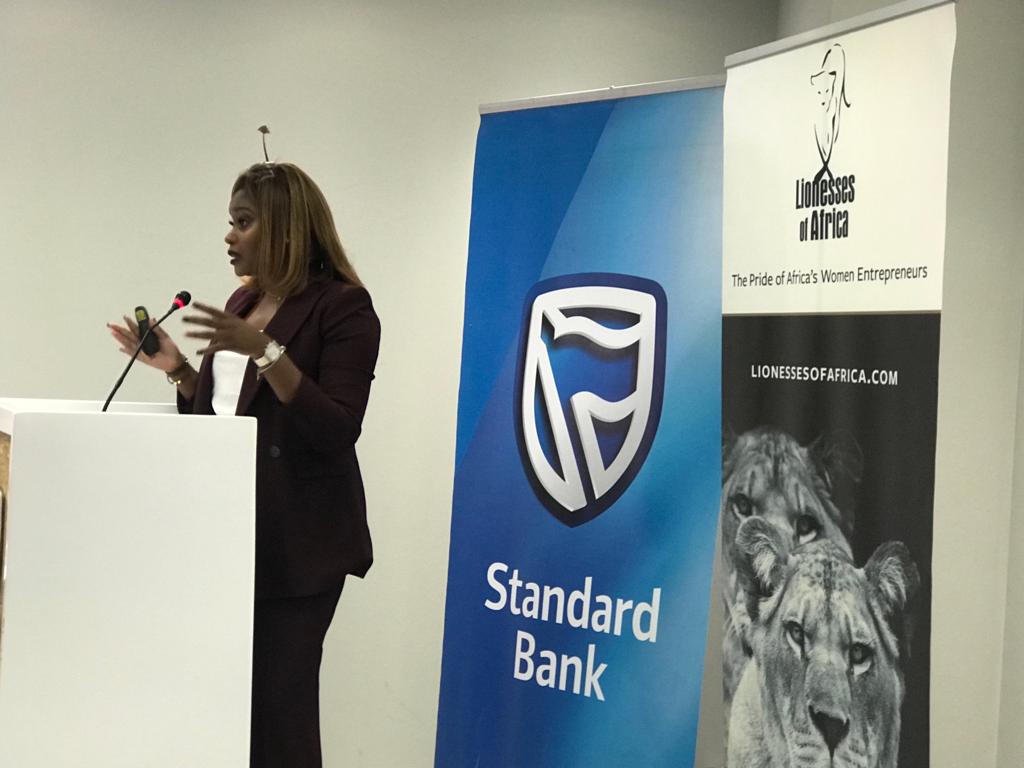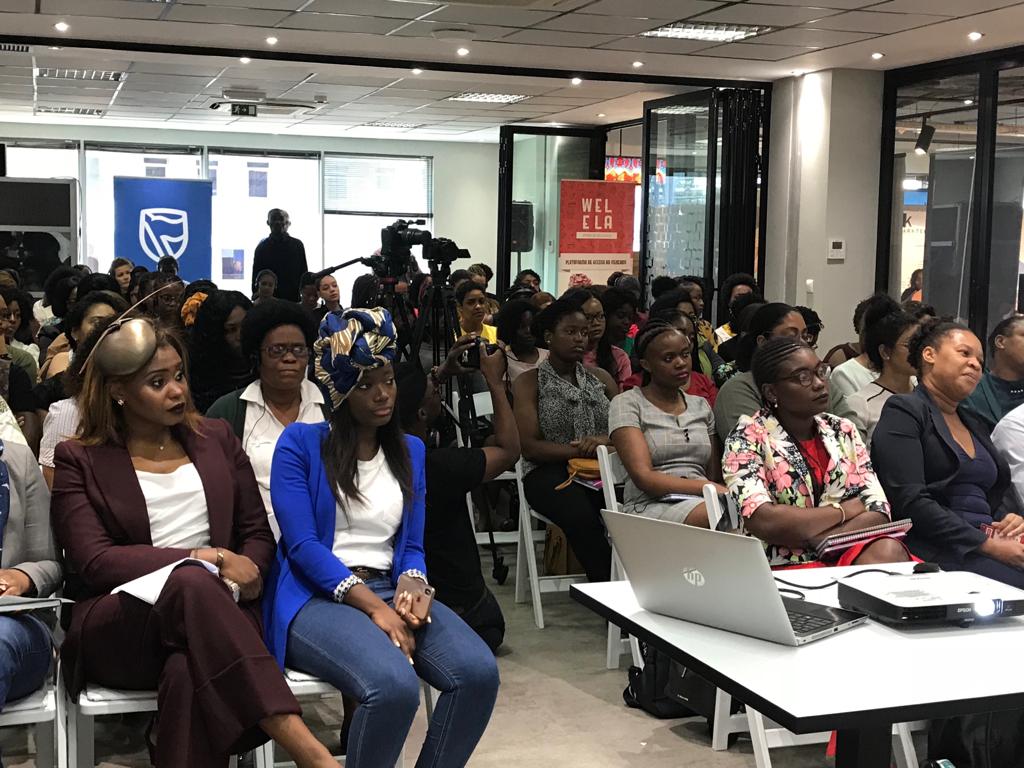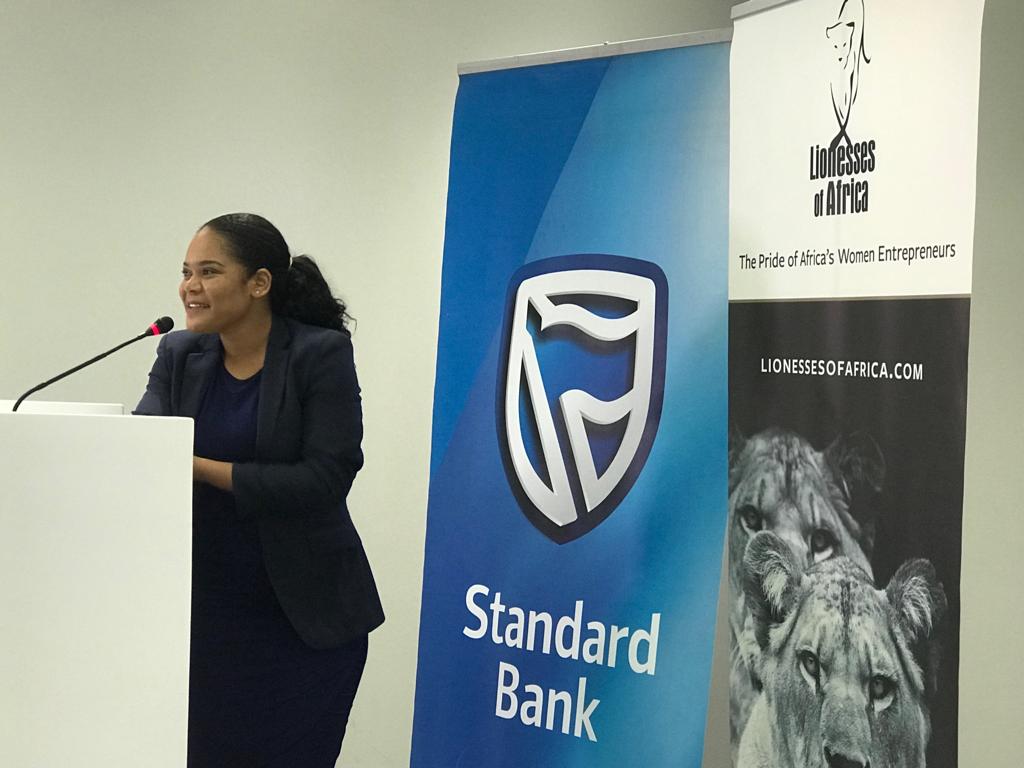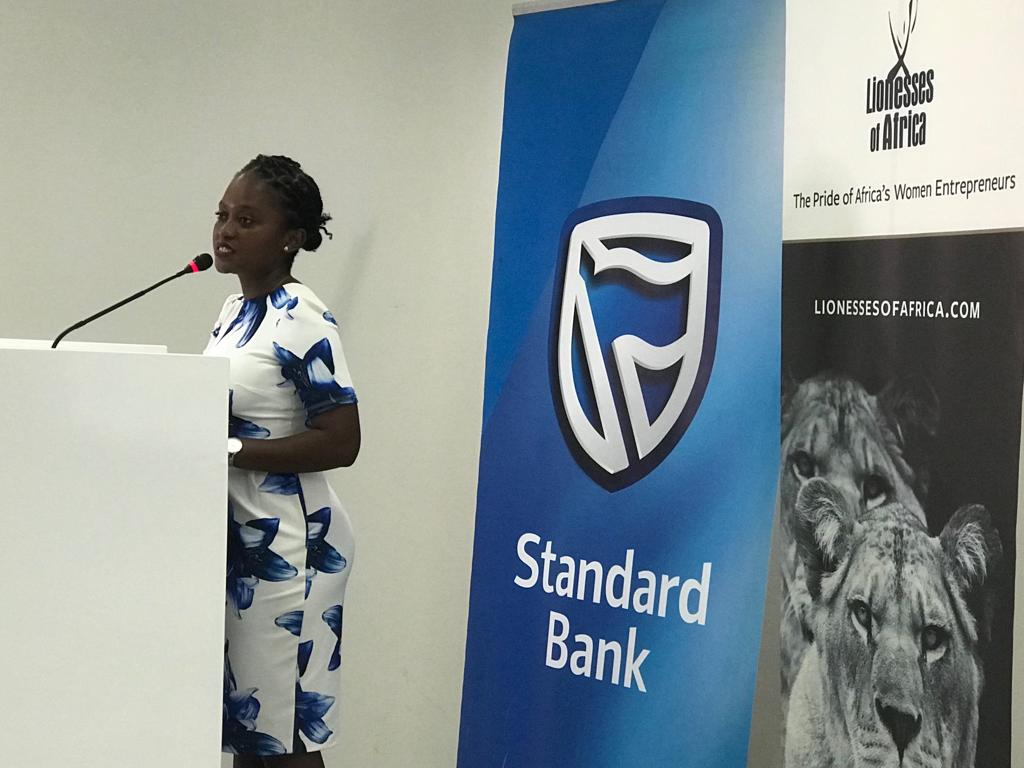 The programme started in earnest with a welcome from Lionesses of Africa founder and ceo, Melanie Hawken, who introduced the work of the organisation and gave an update on the latest initiatives underway. She then introduced representatives of the three key impact partners of Lionesses of Africa in Mozambique, each of whom gave an overview of their support for women entrepreneurs in the country. These included: Monica Macamo, Human Capital Business Partner at Standard Bank Mozambique; Eleasara Antunes, Policy Officer, Embassy of the Kingdom of the Netherlands; and Jocelyne Machevo, External Relations Manager ERB at ENI.
The highlight of the morning started with the showcasing of some of the most inspirational women entrepreneurs in the city, each of whom shared their very personal stories of their entrepreneurial journeys so far. It was a packed programme, filled with insights, expertise and importantly, honest experience sharing. First up was Zeinab Abdallah, founder of Qimari Estetica, a world-class beauty spa builder, whose tenacious story of launching her own business in this highly competitive sector resonated with everyone in the audience. Next on the programme was Shaida Seni, founder of Practiva, who introduced the exciting range of support services for entrepreneurs through her companies, including skills training, team building, startup events, microcredit support, and online sales platform support. Addressing the challenges of accessing microfinance for small business owners was entrepreneur Lubaina Momade, founder of Microcredito, who shared her story of transitioning from employee to microfinancier. Acknowledging that marketing and sales are key challenges for startups, Alieça Ferreira, founder of specialist marketing consultancy Link, shared her expertise and her own personal brand building story with the audience. The morning's startup story programme wrapped up with a wonderful showcase from the extraordinarily talented Pifa Gove, founder of Pifa Gove Millinery, who is proof positive that you can build a world-class, highly niched business in Mozambique and garner global recognition for your work.
The popular Lioness Launch feature in the programme kicked off with an introduction to the new accelerator initiative from IdeaLab by Tatiana Pereira. This was followed by an opportunity for 6 women entrepreneurs in the audience to pitch their new businesses, products and services to the audience. The morning ended with Melanie Hawken returning to the podium to inform attendees of the range of support resources available from Lionesses of Africa to all women entrepreneurs in Mozambique. These included subscriptions to the Lionesses of Africa free daily newsletter, Good Morning Lionesses; the free weekly digital magazine, The Mix; the weekly Lioness Radio Show; plus access to showcasing new businesses and products on Lioness CoLab, a platform to promote new products and services being created by collaborating fellow women entrepreneurs. Also, Lioness Launch, a platform dedicated to helping women entrepreneurs to digitally launch their new products and services into the marketplace across the African continent through the Lionesses of Africa community.
Following a prize draw, attendees continued their networking and business connection making over refreshments in the entrepreneur marketplace set up in the heart of the Standard Bank Incubator. Immediately after the morning's event, a second Young Lioness Lean In event took place for aspirant women entrepreneurs in Mozambique. A packed audience of would-be future business builders heard the inspirational stories of how to start up a business from a number of women entrepreneurs who have successfully done just that in Maputo. These included: Paula Matsinhe, founder of Uzuri Creations; Maria Taquidir, founder of Muthiana Orera; and Marta Uetela, founder of Minimal Living Box.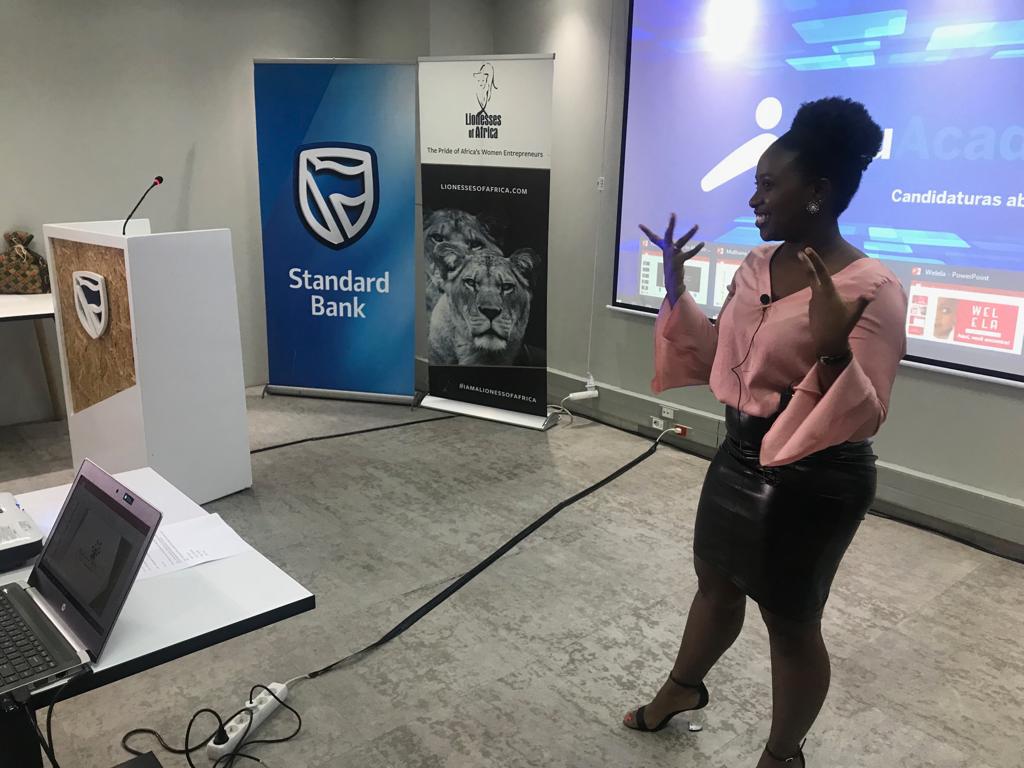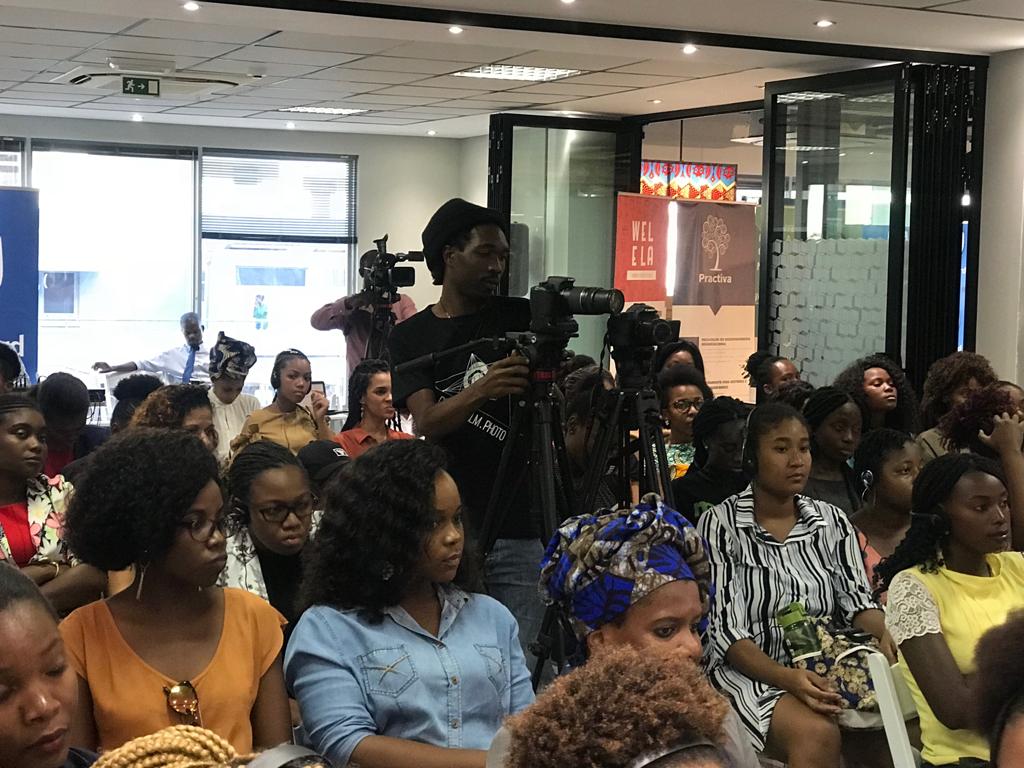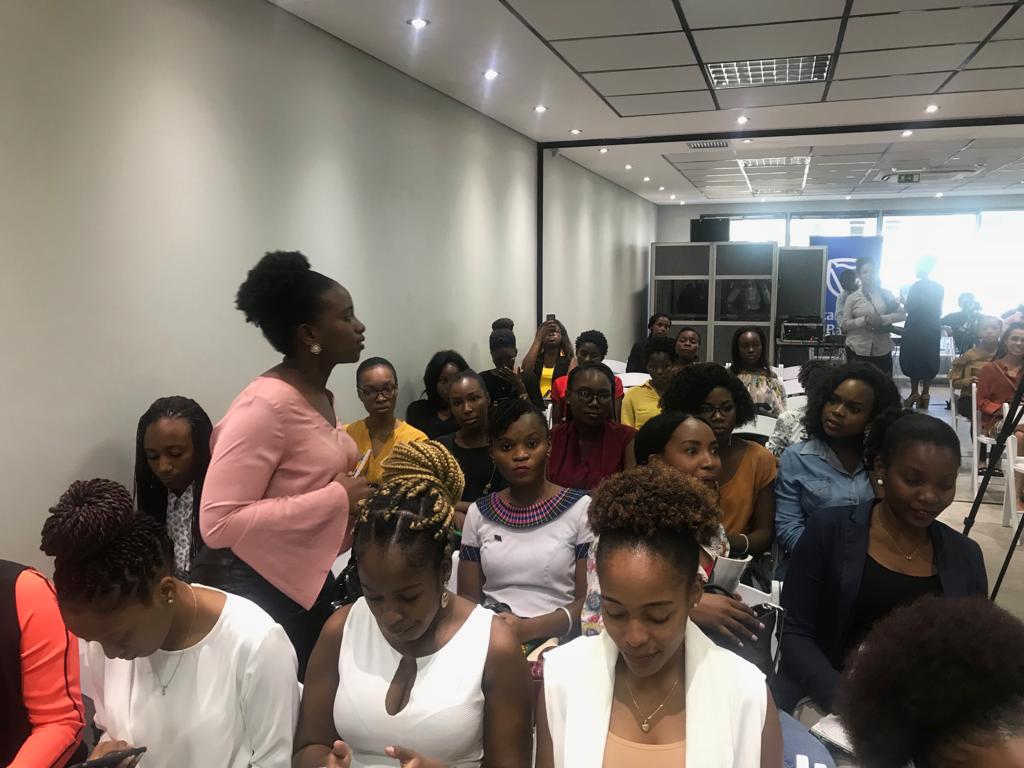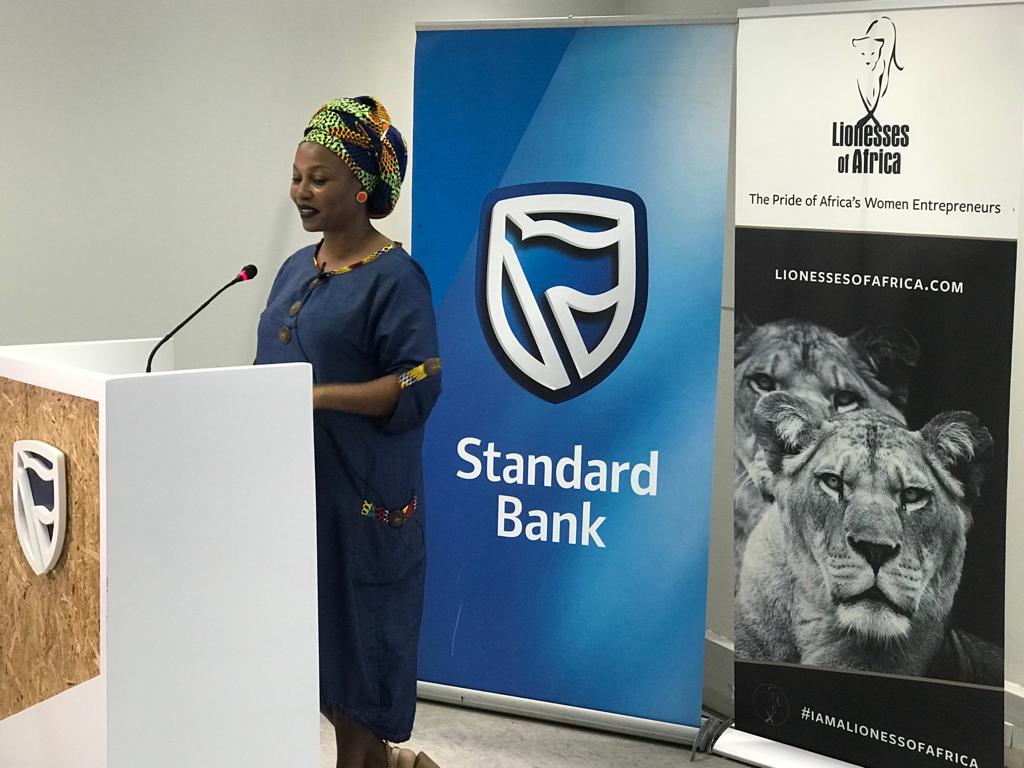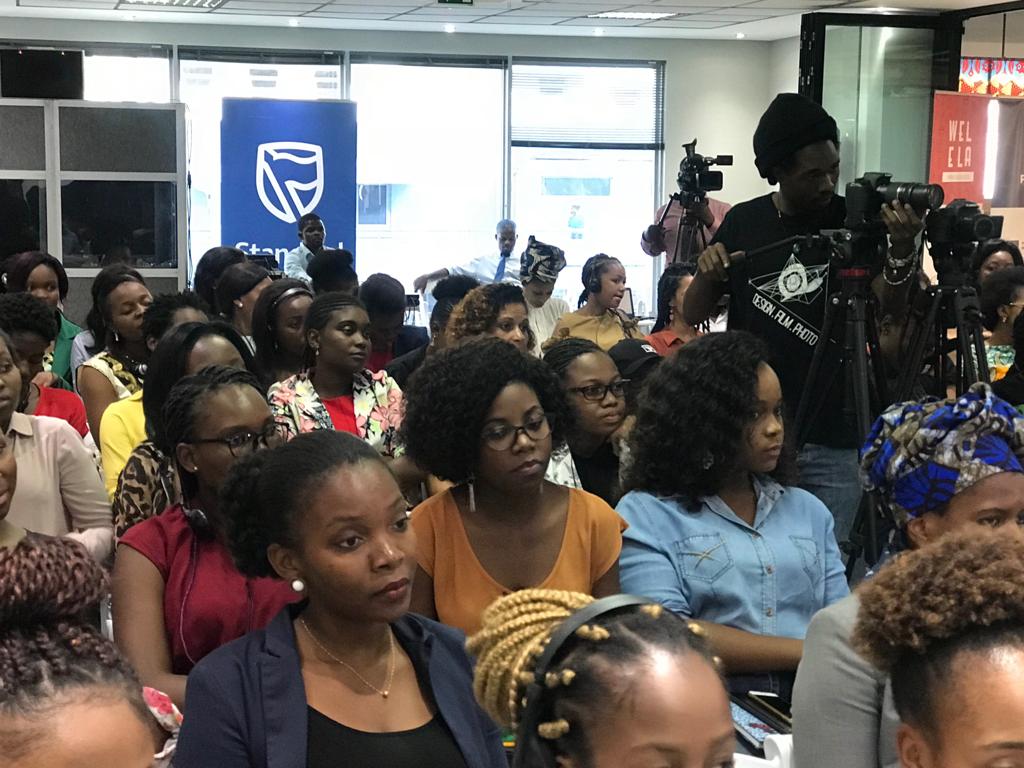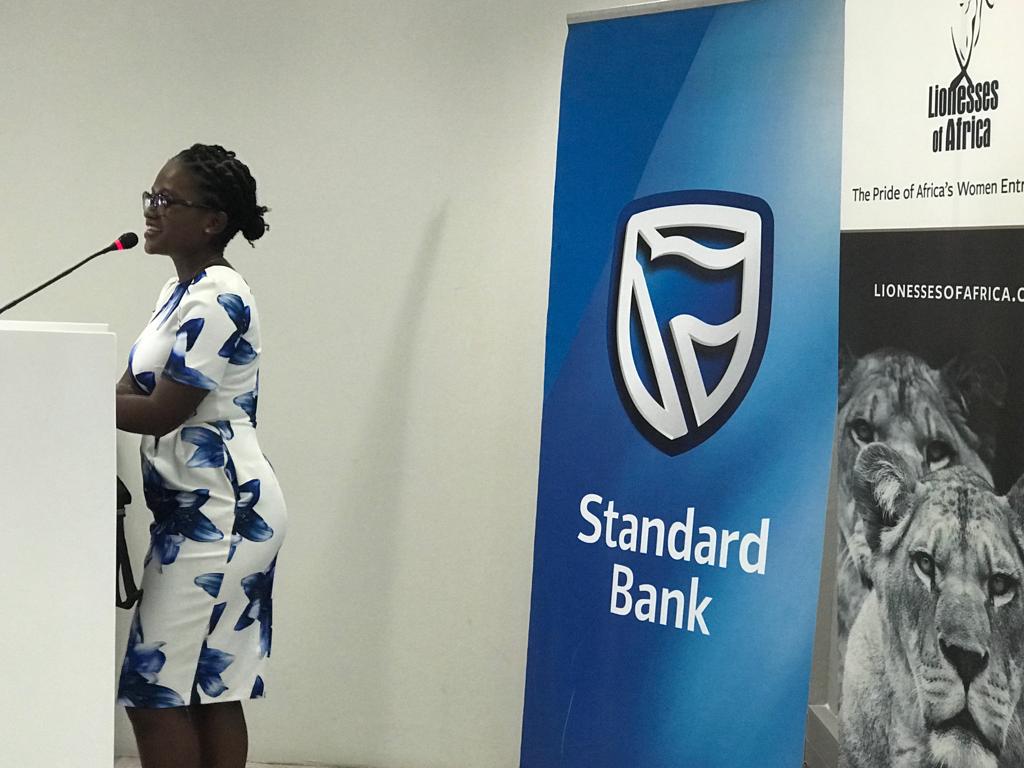 Speaking about the event, Melanie Hawken, founder and ceo of Lionesses of Africa commented: "It's wonderful to see our amazing community of women entrepreneurs in Mozambique going from strength to strength. I am continually impressed by the range of businesses being launched by women entrepreneurs in the country, in all sectors and all sizes. It bodes well for the local economy and for the continent as a whole, as a new generation of women entrepreneurs are creating proudly Mozambican products that the world wants to buy and enjoy. We look forward to showcasing more of these inspirational women and their businesses across all our platforms and events this year."
For more information on the Lioness Lean In event programme in Mozambique and across the African continent, visit the website www.lionessesofafrica.com
For more information on the Standard Bank Incubator and its support for women entrepreneurs, contact sheila.Juvane@standardbank.co.mz