The most recent city stop on the Lioness Lean In Enterprise tour of South Africa was Durban, home to some of the most diverse yet exciting businesses, created by women entrepreneurs with growth in mind. Lionesses of Africa once again partnered with Absa to encourage these women business and brand builders to share, inspire and connect for greater business success.
On Wednesday 23 October, around 100 women entrepreneurs headed to the Hilton Hotel in Durban for a morning of inspiration, high growth business experience sharing, and networking at the latest Lioness Lean In Enterprise event. The event, an initiative from Lionesses of Africa in partnership with Absa, has the aim of supporting women owned growth businesses with the support, funding and business advisory they need to take their businesses to the next level.
The morning started with guests arriving for registration, breakfast and networking, and the chance for attendees to meet and chat with experienced women business banking representatives from Absa. The programme kicked off with a welcome from Melanie Hawken, founder and ceo, of Lionesses of Africa, who gave an introduction to the Lionesses of Africa community and its work to support high growth potential women entrepreneurs. Speaking about the identified need for such events, Melanie said:
"Over the past few years, one thing we have noticed at Lionesses of Africa is how hard it is for many women entrepreneurs in South Africa to build and sustain genuinely high growth businesses. We created the Lioness Lean In Enterprise events to bring together experienced and successful women business builders who can share their insights, their experiences, and their stories, so that others can learn from their journeys. These events also address two of the biggest challenges for women entrepreneurs - getting access to markets and access to funding. Our partnership with Absa for these events helps to find solutions and new approaches to both of these challenges."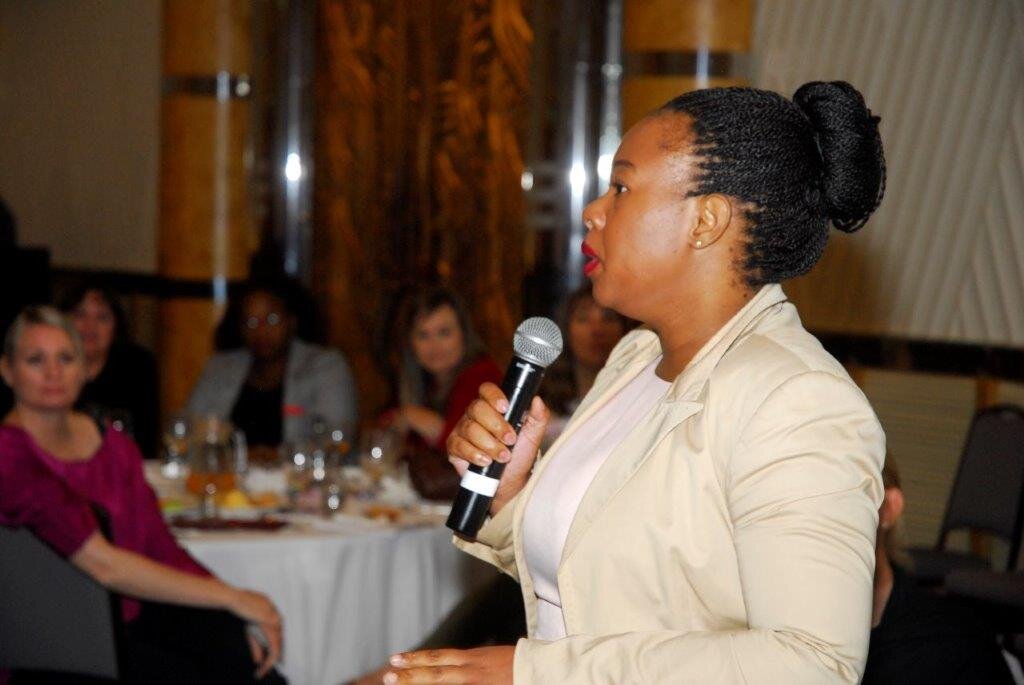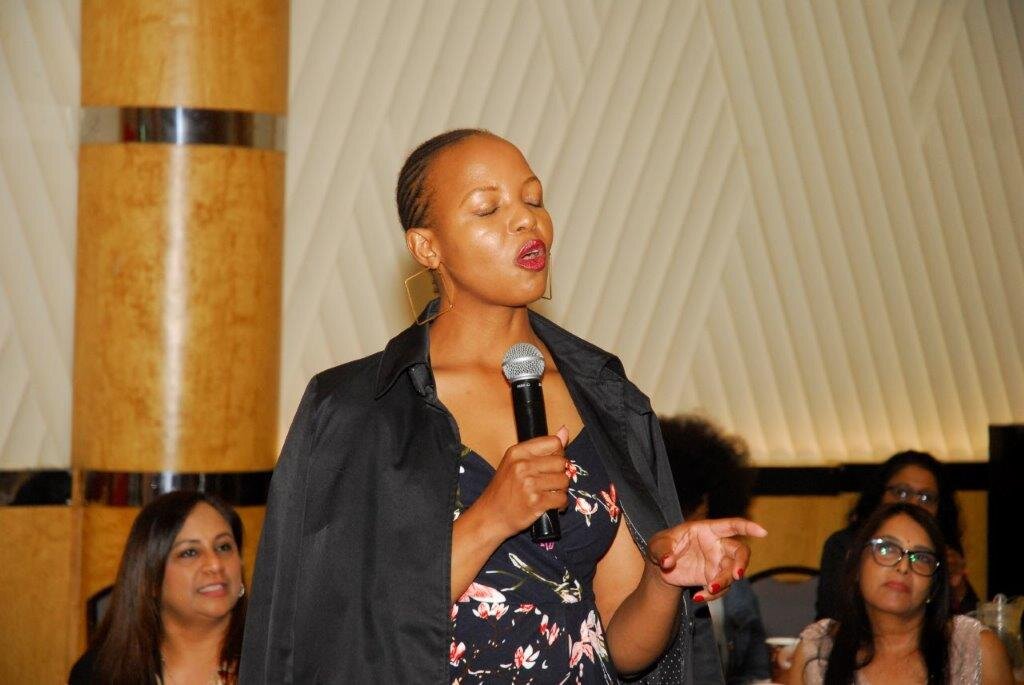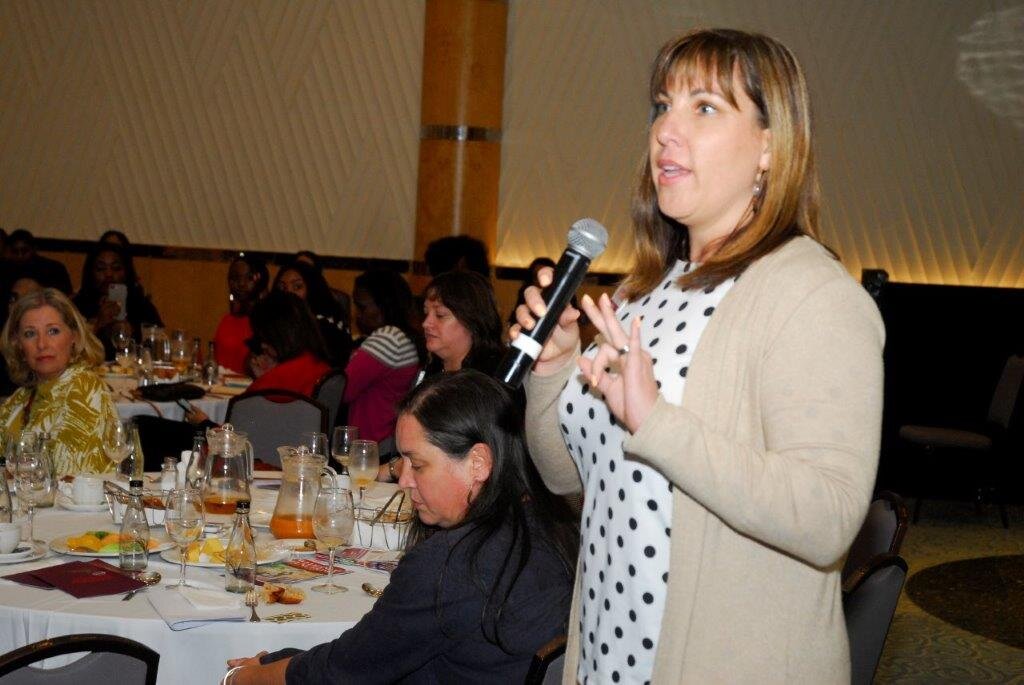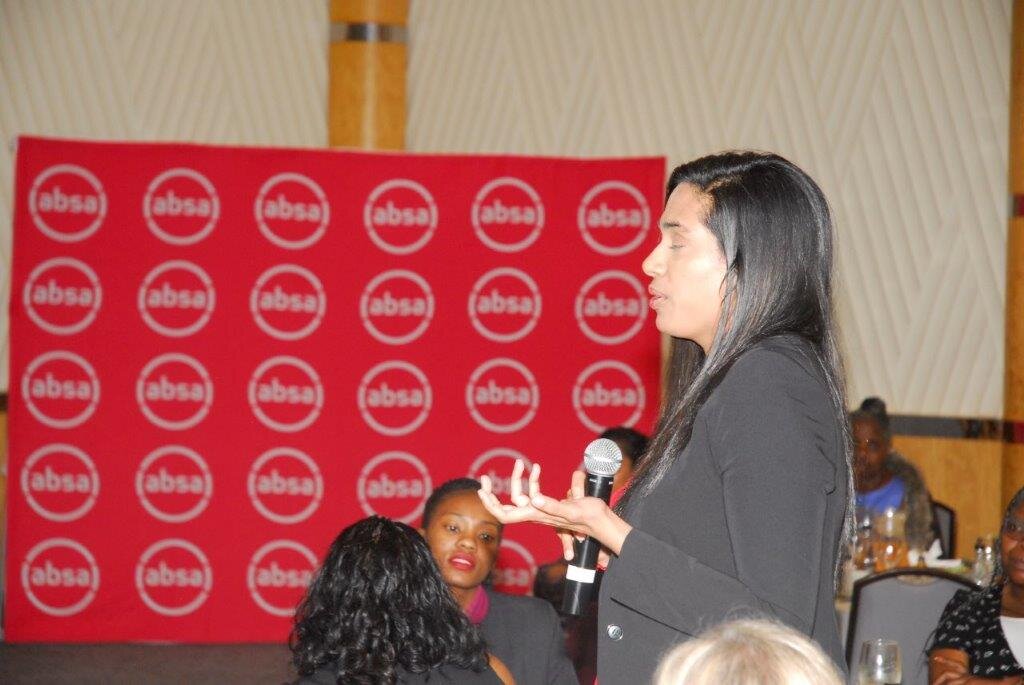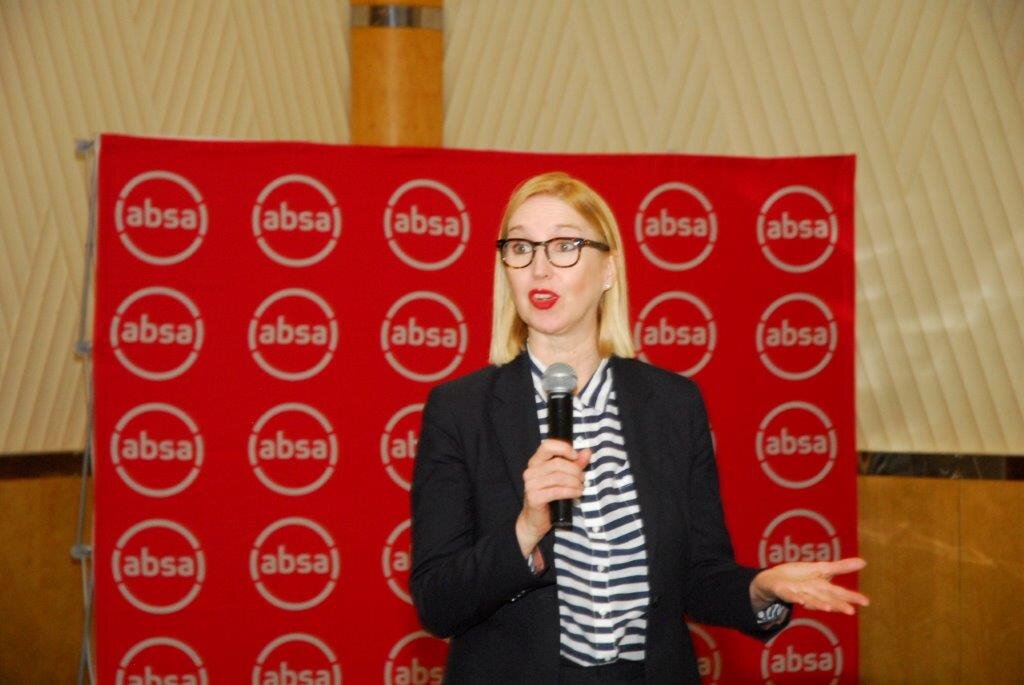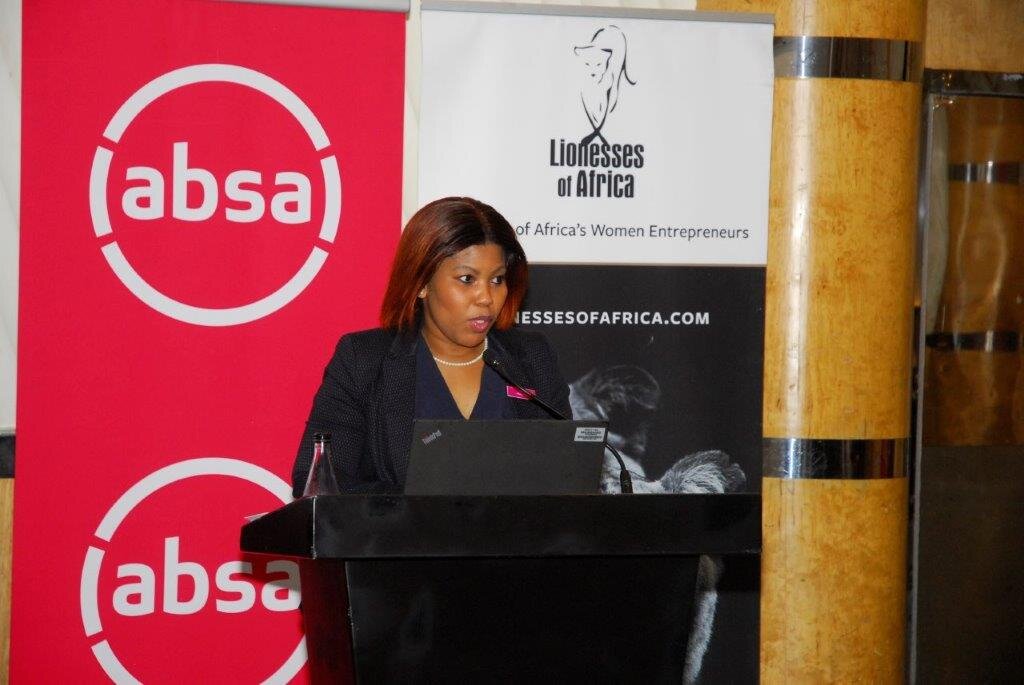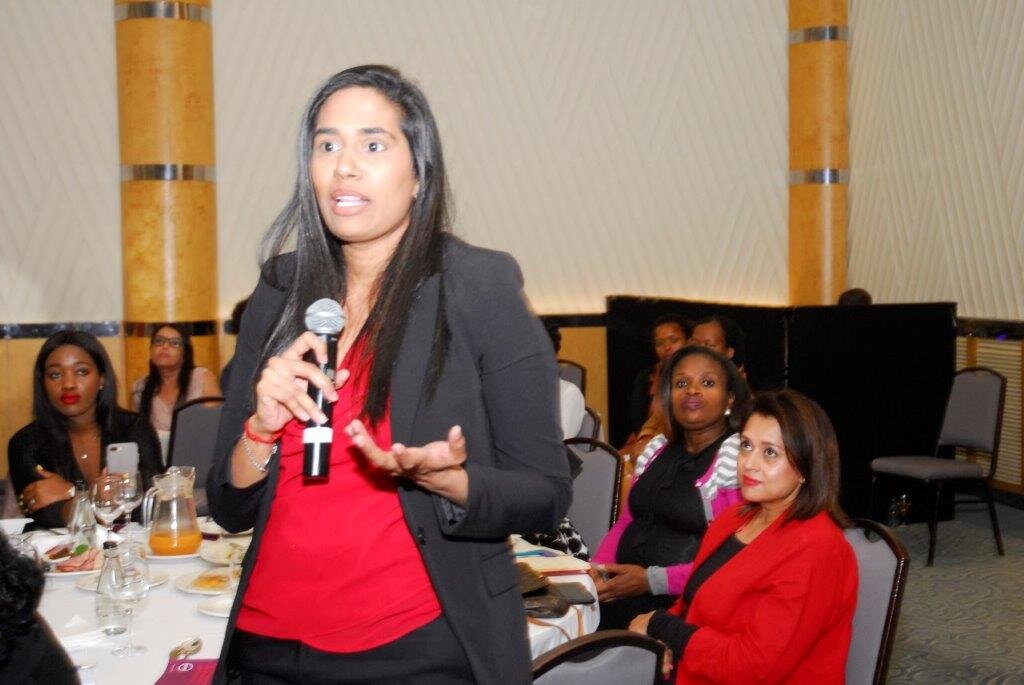 Next on the programme came welcome remarks from Tozi Mthethwa, Head of Relationship Banking at Absa. She gave a great overview of the bank's strategic and operational approach to supporting the growth of women entrepreneurs in South Africa. Tozi brought a wealth of specialist banking expertise to the discussion, and also a vast amount of experience working with SMEs in the country.
The highlight of a Lioness Lean In Enterprise event is always the Startup Stories - the section of the programme where experienced women entrepreneurs from different business and industry sectors, share the stories of how they have built their businesses, dealt with the inevitable challenges, and ultimately found success. First to the speaker podium was Lynelle Blunden, owner of City Granite, a niche business that specializes in the supply and fitting of kitchen tops, vanities, bar counters and staircases for all makes of domestic and commercial use. Lynelle shared her very personal story of how her entrepreneurial journey started as an employee in the company to eventually taking over and owning the company, growing it to the success it is today. She entertained and informed the audience as she shared the challenges and her experiences of making it in what is a tough, male dominated industry sector.
Next to share her story was Romy Harilall, owner of Shoreline Trading & Projects, who turned her long-held dream of owning a trucking company into a growth business success story. Like Lynelle, Romy operates in an almost entirely male dominated business, and she shared her business model and approach to marketing in a very niche sector. Her persistent approach to knocking on doors, getting appointments and and building personal relationships with decision-makers in order to generate new business, resonated with the audience.
A panel discussion then followed, moderated by Melanie Hawken, and featuring Lynelle Blunden of City Granite, Romy Harilall of Shoreline Trading & Projects, Narcissi Madisha, founder of Kameo Kids, and Yoliswa Mlungwana, Area Manager Coverage, Relationship Building at Absa. The discussion covered a range of topics including how to harness the power of networks to build growth businesses as SMEs; how to address the challenges of scaling and funding business growth; and the need to create jobs through high growth companies. The discussion was then opened up to the audience who got the opportunity to ask questions of the speakers and to talk about their own business growth challenges.
Wrapping up the formal programme for the morning was Yoliswa Mlungwana who talked about how women entrepreneurs in Durban can achieve their desired growth by exploring different ways to access new market opportunities and then to fund that growth business. She shared details of various funds and initiatives that women entrepreneurs can apply to in order to grow their businesses, and took a range of questions from the audience around financial issues.
Closing remarks and the announcement of new business support initiatives that women entrepreneurs can access through Lionesses of Africa came from Melanie Hawken, founder & ceo. The morning closed with refreshments, more networking and information sharing between women attendees.