The fine art of custom shirt making is being celebrated once again thanks to a talented woman entrepreneur who is bringing her love of tailoring and passion for slow fashion and traditional craftsmanship to Johannesburg, South Africa.
This weekend, Liz Kading, fine custom shirtmaker and founder of five8ths, officially launched her new creative space at 44 Stanley Avenue in Johannesburg, South Africa, inviting clients, friends and connoisseurs of fine, contemporary tailoring to celebrate the opening. It was also a great opportunity for guests to see at first hand her latest shirt and shirt dress designs in an exciting new fabric range which has just landed in her workshop - perfect timing for the change of seasons in the country. Loyal customers and enthusiastic fans of Liz's work came along to the opening wearing their favourite shirt and shirt dress designs custom created by Liz, including Lionesses of Africa founder and ceo, Melanie Hawken, who was seen sporting a classic navy blue checked shirt dress, custom tailored by Liz.
Speaking at the launch, Liz said: "Tonight we are celebrating the success of five8ths and we wanted to invite all of our loyal custom clients to say thank you for making us successful. This event is also a celebration of a big milestone moving into our beautiful new space here at 44 Stanley Avenue."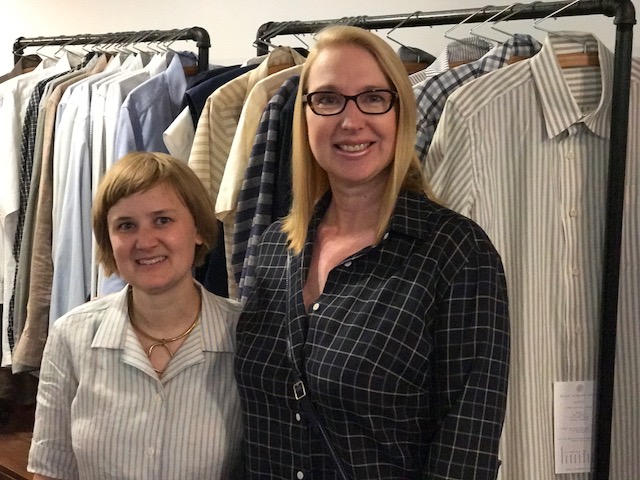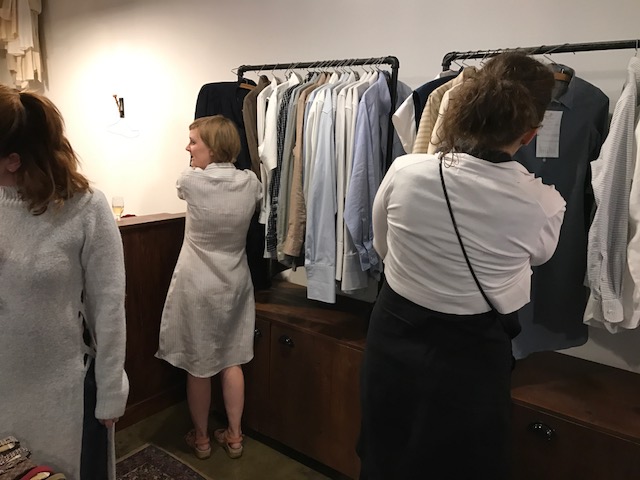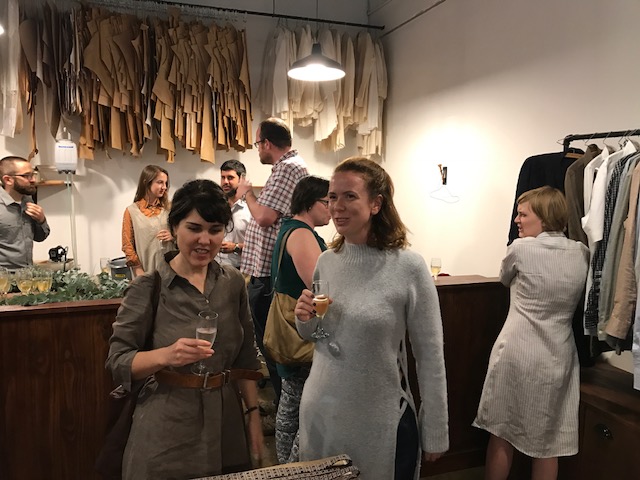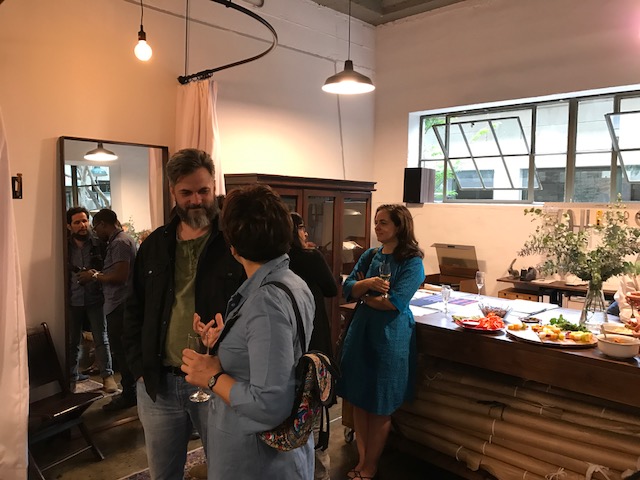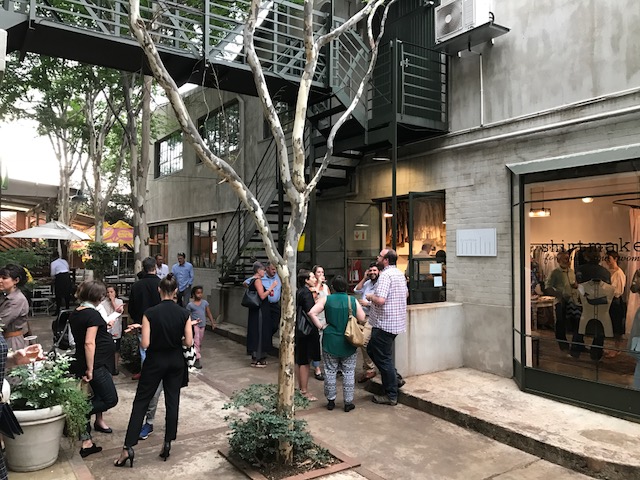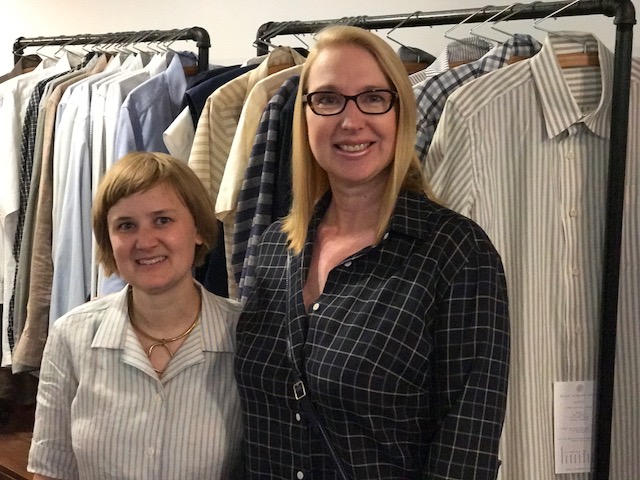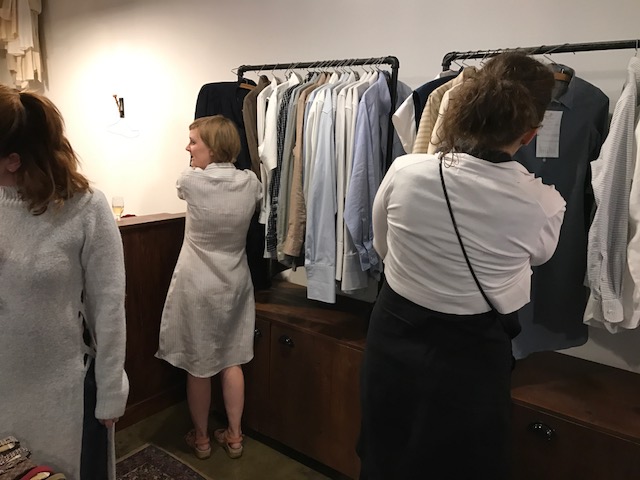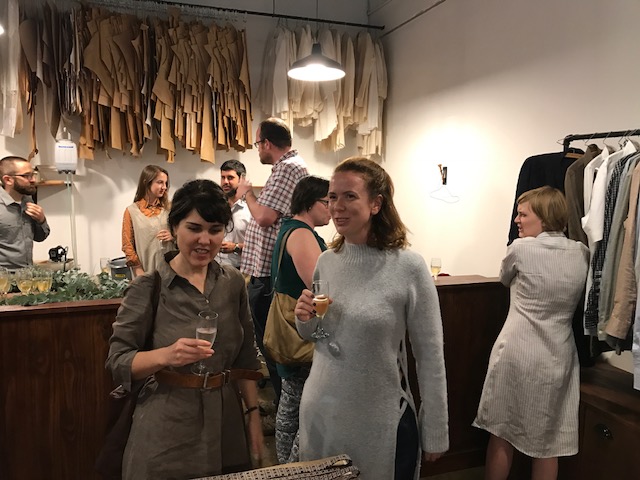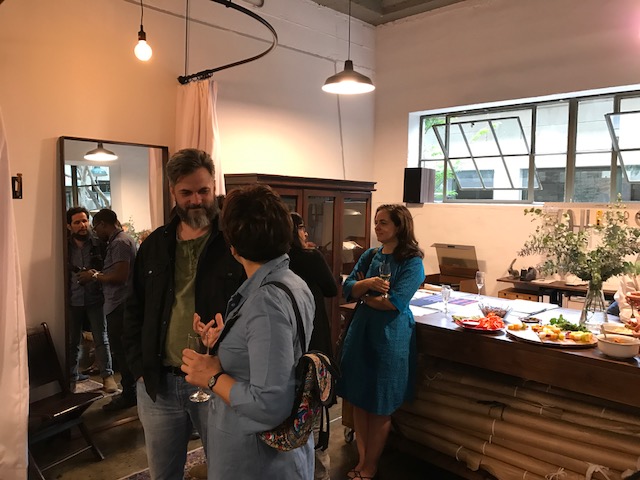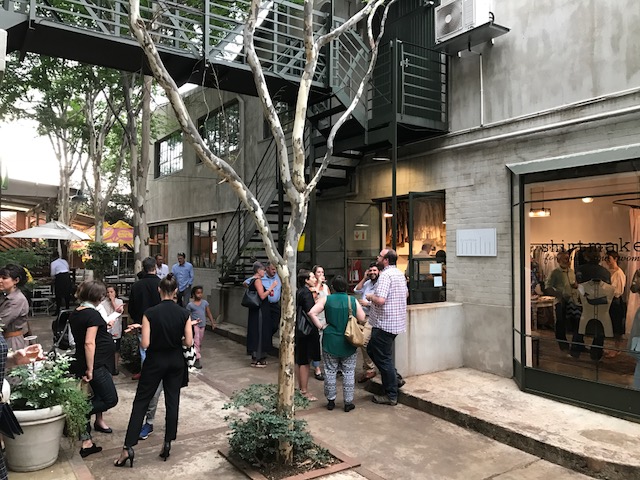 About five8ths by Liz Kading
Five-eighths of an inch was a standard measurement used for seam allowances on vintage home sewing patterns. By calling the brand five8ths, we are evoking an era where quality, fit, and craftsmanship were valued by the general consumer, and not relegated to the luxury corner of the market. We reject the fast fashion industry's values of more, cheaper, and disposable. We see five8ths as part of a growing trend of designers and consumers who want fewer, higher quality, better fitting clothes that are worn more often. Through clothing we hope to, in our small way, make a more stylish, less wasteful world. Seam allowance is the extra material cut in order to sew a seam. The seam allowances on modern clothes tend to be smaller than five-eighths of an inch, which is just one of the many signs that quick, cheap construction is prioritized over details that make a difference in aesthetics, comfort, and durability. The seam allowance, a detail many people don't notice, might seem like an obscure choice for a brand name, but for us it represents an entirely different era, when clothes were made, bought, and worn in ways that stand in stark contrast to the current era of fast fashion.
"Each garment is handmade, one at a time, using fine sewing techniques. We consider it an art-form to construct and sculpt each piece."
At five8ths, each garment is handmade, one at a time, using fine sewing techniques. We consider it an art-form to construct and sculpt each piece. Fabrics are chosen with aesthetics, quality, and ecological impact in mind. Our fabrics consist mainly of cottons and linens from Italy, Japan, and South Africa. Each item is designed with thoughtfulness and attention to detail, with the goal of producing favored wardrobe staples. We prioritize fit in the design and construction process. Our standard sizes are made in small increments in order to provide a closer fit to a wider range of bodies. We also offer the option of bespoke sizing, in which a unique pattern is drafted to fit a specific individual.
Visit Liz Kading at five8ths in her fabulous new creative space located at 44 Stanley Avenue, Milpark, Johannesburg or visit her website www.five8ths.com