Typically, fashionpreneurs are some of the most creative individuals and always passionate about the work they produce. They have a vision for the clothes they design and an idea of the people who will be wearing their creations and how they will make those people feel. Lungile Kunene of Izembatho Creations is one designer who has a clear vision for the aesthetic and emotional response she wishes the women who will be wearing her clothes to have.
LoA spoke to Lungile Kunene this month to find out more about what inspires her work and her vision for her company going forward.
What does your company do?
Izembatho dresses woman from all walks of life. We design and create beautiful clothing with modern fabrics and a touch of ethnic African prints.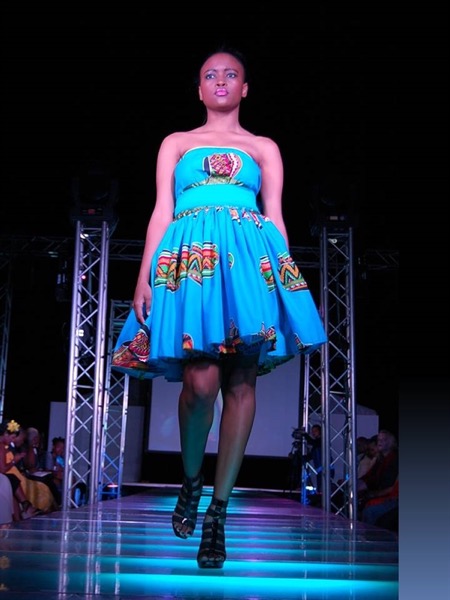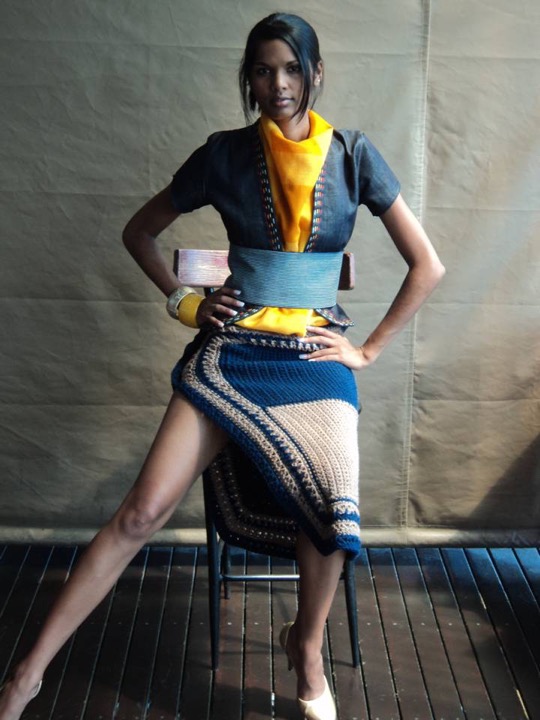 "Our mission is to always create products that tell a story and relate to each and every individual who wears our designs. You are what you choose to wear."
What inspired you to start your company?
The love I have for myself to do whatever makes me happy; and one of them was to create beautiful garments that will make women look and feel happy about themselves and life in general.
What inspires your work?
I am inspired by the diverse cultures of Mzansi and visualise and bring to life beautiful designs for all women who wish to complete their bodies. I have a passion for all-round textiles which is as intense as my love for fashion. I interact with the client every step of the way when I am creating for them, so that they constantly reinforce exactly what it is that they would like me to bring to life for them in their clothing.
Why should anyone use your service or product?
My clothes are made with lots of love; and love is all we need to exist. Izembatho Creations are beautiful, exclusive, high-quality pieces that any woman would be proud to own.
"The Izembatho label is all about embracing our diverse culture and beautiful African heritage, that which gives meaning to our way of life."
Tell us a little about your team and you
The Izembatho team is myself the designer/maker and the receiver which is my client. I was born and bred in the green valleys of rural KwaZulu-Natal, a province of South Africa with a strong sense of culture, style and nature. Today, I am based in Woodstock, Cape Town, and regularly travel to other African countries in search of unique printed fabrics to create beautiful designs. I am a member of the Cape Craft and Design Institute, and the Cape Town and KZN Fashion Council.
Share a little about your entrepreneurial journey. And, do you come from an entrepreneurial background?
The Izembatho entrepreneurial journey has been, and will continue to be, an amazing one - spiritually, mentally and physically. It has shaped me to be the individual person that I am today - a creative creator. The universe has moved people, circumstances and events so that whatever I ask for, I receive harmoniously.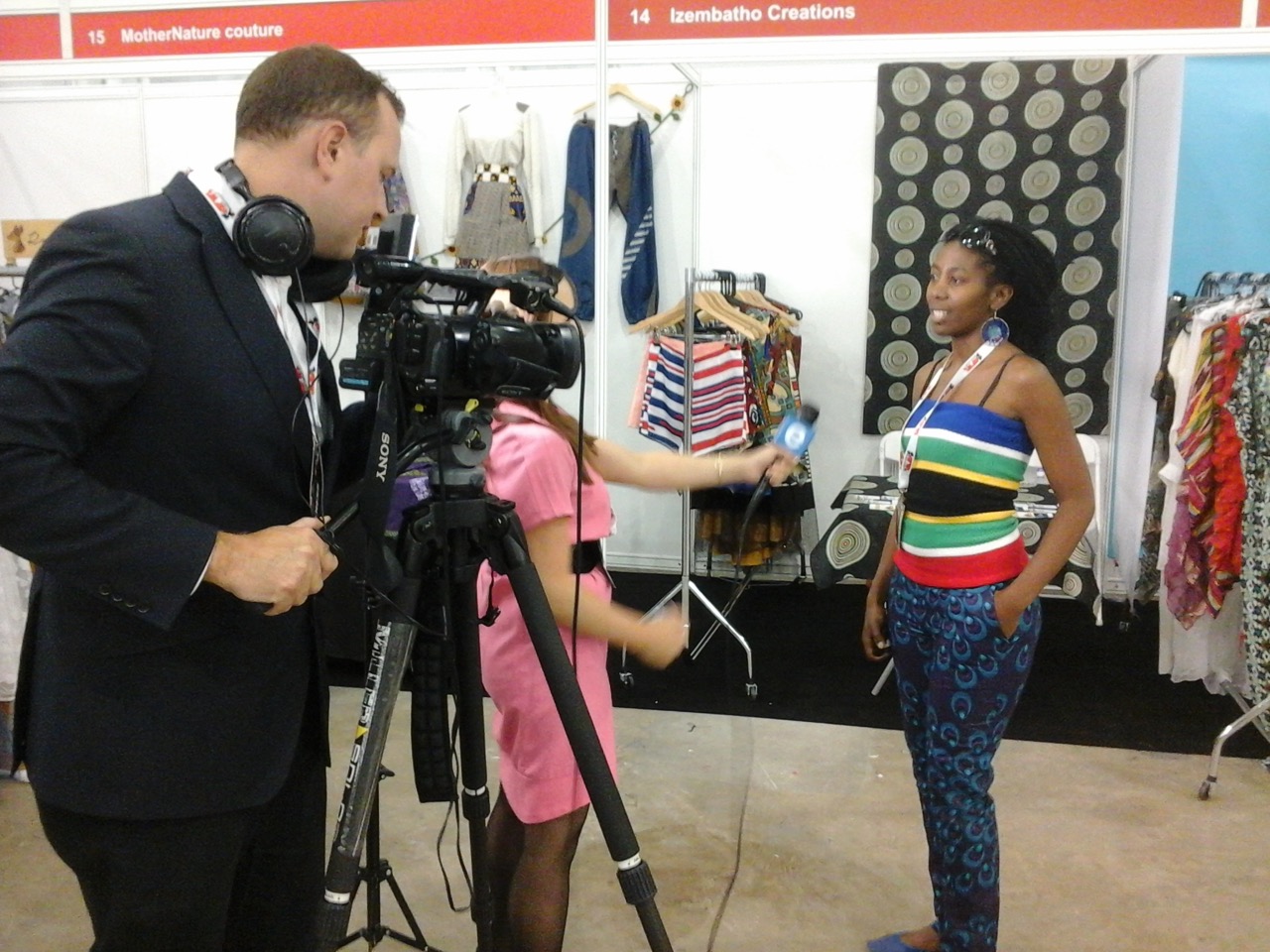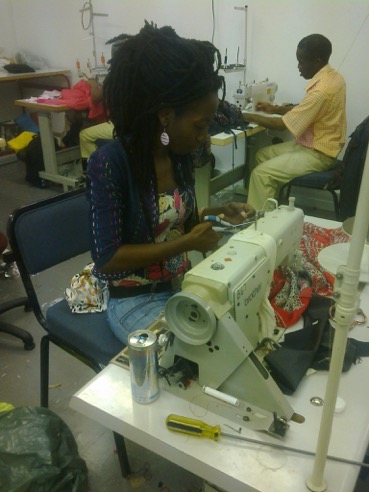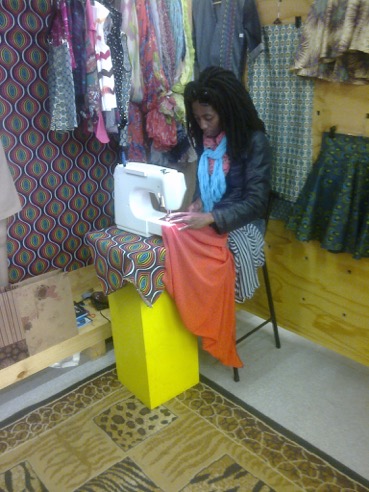 What are your future plans and aspirations for your company?
Izembatho will soon be available in countries outside South Africa and Africa. I would like to collaborate with other fashion and textile designers from all over the world.
What gives you the most satisfaction being an entrepreneur?
The freedom to be me, myself and I. Designing my own destiny works very well for me.
What's the biggest piece of advice you can give to other women looking to start-up?
Know exactly what it is that you want for yourself. Believe in yourself. Be grateful for every positive step that you take.
Contact or follow Izembatho Creations
WEBSITE | FACEBOOK | EMAIL lungile@izembatho.co.za
Why LoA loves it….
There is something wonderfully celebratory and expressive about the work of Lungile Kunene, and her fashion label Izembatho Creations embraces the diverse beauty of African heritage. Her designs seem to tell a story and reflect the uniqueness of the areas where her inspiration, fabrics and materials come from. They are traditional in one sense due to the authenticity of the materials, but with a contemporary feel that makes them so appealing to a global audience today. At LoA, we love the fact that Lungile creates each garment with a genuine passion for what she does, and a real appreciation for the individual personalities of the women who wear them. --- Melanie Hawken, founder and editor-in-chief of Lionesses of Africa