All through the month of February, Lionesses of Africa celebrated the best of African women design talent, and if there is one thing that emerged, its that this continent is truly blessed with some of the most creative women on the planet. This post is a wrap up of all the news, features and stories we have covered over the past 28 days.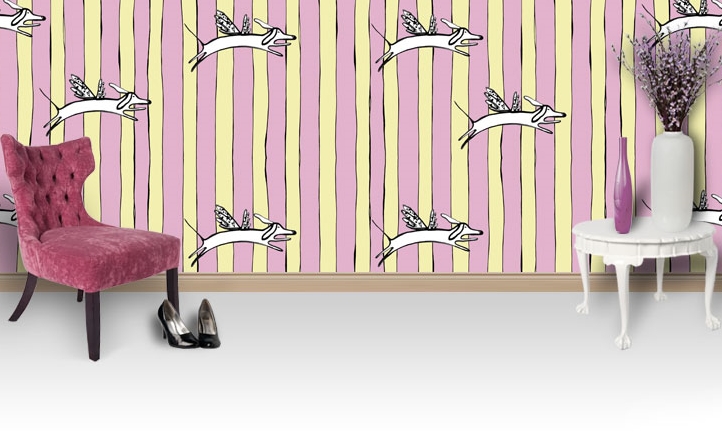 As February comes to an end, we reflect on what has been a really wonderful and particularly colourful month, as we have been celebrating some of Africa's finest and most creative women designers. From fashion designers and jewellery makers, to glorious shoemakers and architectural designers to name but a few, we have shared their inspirational stories and showcased their work. There is such a wealth of design talent here in Africa and it has been a pleasure showcasing just a few of them.
Throughout the month of February, Lionesses of Africa has celebrated the incredible depth of design talent we have on the continent. Each day, we have shared their inspirational start-up stories and their words of wisdom and encouragement to other women entrepreneurs. We have been genuinely moved by their passion for their work, and the inspiration they find each day in the sights, surroundings and people of Africa. We have also adored so many of the design pieces produced by these amazing women, as we are sure so many followers of Lionesses of Africa will have done too.
If you missed all the inspirational Start-Up Stories and other great content that we have featured on these truly incredible women designers of Africa the first time round, then as we wrap up our month-long focus, take a look again and be as inspired as we were.
Jenna Clifford is an inspirational example to women entrepreneurs and designers across Africa that despite significant challenges in personal and business life, with many setbacks and considerable personal heartache along the way, it is possible to find the most incredible business success. Today, Jenna is a highly successful jewellery designer who has worked her way up from almost nothing to achieve the high profile she enjoys today with her company, Jenna Clifford Designs, resulting in her beautiful and uniquely handcrafted designs being worn by global celebrities including Celine Dion and Venus and Serena Williams. "My personal mantra for success is try, try and try again. Once you've picked something that you've isolated as your passion, it must be all-encompassing. You have to stick to it. You will be met with challenges, good and bad, but the thing is to stay the course." Read Jenna's startup story here.
Deola Sagoe, founder of Deola is the leading lady of African haute couture fashion from Ondo State in Nigeria. Deola has been at the cutting edge of high fashion since 1989 and became the first black woman to present a collection at AltaRoma, Rome's celebrated fashion week, back in 2004. Her globally appealing style has earned her an enviable clientèle that ranges from Africa's first ladies, to society girls like Lydia Hearst, top model Alek Wek, and famous personalities such as Oprah Winfrey and Will Smith. Deola, a mother of three, studied at the University of Miami and University of Lagos and earned a Masters in Finance and Management. She was appointed Nigeria's representative to the United Nations World Food Program 'Catwalk the World: Fashion for Food' with the goal of raising money towards halving the number of hungry people in the world, particularly children, by 2015. Deola frequently exhibits her couture collection at Cape Town Fashion Week and has been an invited guest of New York Fashion Week in the past. "I try to fuse African cultural style with a modern approach to design. I love the dynamism of creating modernity out of something that is steeped in history. I think it's what gives my collection such a cultural mix." Read Deola's startup story here.
Aïssa Dione, a renowned Senegalese painter and textile designer, founded the company that bears her name, Aissa Dione Tissus back in 1992. Her mission: to revive Senegal's traditional and unique fabric weaving craftsmanship and build a production chain that is truly '100% Made in Senegal'. Her approach is to combine unique design, know-how and artisan craftsmanship to transform African grown cotton into a valuable product. She has succeeded in this, building a high-end fabric brand underpinned by centuries old cotton processing and weaving skills. Today, Aissa has more than 100 employees whose traditional handwoven fabrics are delivered to the absolute top-end interior design brands across Africa, Europe and the United States. Aissa's designs and fabrics grace major design salons and brands such as Hermés, Fendi, Christian Liaigre and Peter Marino. "I began with this company in 1992. I was working from home with a single weaver. Before too long, there were 15 working with me and I moved to an area specifically designed for small and medium enterprises. I wanted to re-launch textile production – but in a different way." Read Aïssa's startup story here.
Carrol Boyes is an iconic South African designer who has built a global brand. She founded Carrol Boyes (Pty) Ltd in 1991 combining her artistic flair and talent in sculpture with her jewellery experience to create an extensive range of distinctive homeware, giftware, flatware and table top products. Today, her company designs and manufactures a meticulously crafted product range of well over 1000 items and sells over a million items every year. Products are always imbued with Carrol's trademark artistic flair and finesse. The brand is available through her 35 branded shops in South Africa and in over 30 other countries around the world. Carrol has always supported gender empowerment both within and outside her company, constantly investing in her staff to ensure the future growth of the business and to support community upliftment. "I often fall asleep with a potential design playing on my mind and then, in the moment of waking – that space between the sub-conscious and the conscious – it will come to me." Read Carrol's startup story here.
Bethlehem Tilahun Alemu is a woman passionate about leather, especially when it's designed and handcrafted by talented artisan craftsmen and women in her home country, Ethiopia. So much so, that Bethlehem, who has achieved great success with her global shoe brand soleRebels, has in 2015 launched a new business, Republic of Leather, which creates bespoke, handcrafted luxury leatherwear for men and women. Given Bethlehem's track record of success as a leading woman entrepreneur we are sure her new venture is headed for great things. With Republic of Leather, Bethlehem and her team are on a mission to deliver the most incredible bespoke leather wear experience. "Once a customer places their order, their bespoke designed leather wear piece will be hand crafted only for them by an amazing team of talented tailors using the finest luxury leathers and will be delivered to the client's door with in 21 days!" Read Bethlehem's startup story here.
Victoria Verbaan the founder of Victoria Verbaan & the Smoking Daxi is an established designer, artist and illustrator. She works in a wide variety of artistic disciplines ranging from illustration and painting to the design of bespoke rugs, wallpaper, limited edition fine art prints, fabric and more recently, ceramics. Her commissioned artwork and fabric can be seen in local and international homes as well as restaurants and boutique hotels. Wallpaper Magazine recently named her as 1 of 20 reasons to visit South Africa. "I have always illustrated and have been a freelance illustrator, and I have always dabbled in small business ideas. Even when I was working in advertising and retail, I always had little business ideas such as putting my designs onto t-shirts or handbags and looking to retail them - I also did small ceramics. So, there were all these small stepping stones which I was taking and which eventually led me to take the entrepreneurial design plunge. So, in 2009, my brothers said to me, "You are passionate about textiles, you are passionate about product development, so why not just go for it". So we decided to launch my product range at the Design Indaba in South Africa in 2009 and the business was launched officially as a result." Read Victoria's startup story here.
Keri Muller is the founder and creative force behind Simple Intrigue, a Cape Town-based company that produces wonderfully creative art, installations and decor items. Keri is a treasure hunter, hoarder, collector, browser, day dreamer, walker, and traveller. Simply put, Keri is a maker of gloriously original and truly beautiful 'must have' stuff. She folds, glues and cuts paper and old books into artworks, traditional origami shapes and more abstract pieces. Pop-up books and cards, delicate paper mobiles and a humorous range of sketch prints are all part of her retail range of products. Keri also works on commissions for writing projects and publications, develops new products for corporates, functions, weddings or as special gifts. "I love and respect the forests, I love trees, I love books, and when I came back to South Africa from Mozambique, I saw that the second-hand bookshops pulp and give away a lot of books that do not get sold. I also visited local dumps and landfills and saw the amount of waste that could be recycled, and so I was inspired to start making things from recycled books and other products." Read Keri's startup story here.
Lucy MacGarry is the founder of L'Mad Collection and creates genuinely wearable and highly desirable art by designing accessories and pieces of clothing made from 100% luxurious silk and printed with unique artworks by highly talented artists. The resulting products are truly unique and breathtakingly beautiful, and good enough to hang on a wall, not just on the body. "What I noticed in the gallery world is that art is often inaccessible for people from a price point of view, and also a little intimidating when they walk into a gallery space. So, what I did was to bring artists together to work with me on creating a really high-end product, combining art and design, and working only with 100% silk." Read Lucy's startup story here.
Karin Rae Matthee founded Cape Town-based Dear Rae Jewellery in 2010. She designs and crafts jewellery that celebrates beauty and simplicity and this translates into functional jewellery that can be worn every day or on special occasions. Karin studied a BA fine Art (Jewellery and Metal Techniques) at Stellenbosch University and then advanced her studies at the Pforzheim Hochschule in Germany. All of Karin's pieces are lovingly hand-crafted in her in-store studio under the watchful gaze of customers. "....a place like Cape Town attracts lots of tourists, and they want to buy items that are actually designed and crafted here in the country. In the business, we employ people locally and that is a big part of our idea behind the studio and the store." Read Karin's startup story here.
Akosua Afriyie-Kumi is the founder of AAKS, a company in Ghana that hand-crafts luxurious handbags from raffia and leather, using ancient weaving skills. Akosua started her business with the goal of introducing the world to her favourite weaving techniques done by the women of Ghana while also creating and igniting sustainable jobs for women. Akosua studied fashion at Kingston University London and she is connected to every stage of the design and production process to oversee and ensure that her company's products are imbued with the spirit and soul worthy of the A A K S stamp. "I absolutely love the freedom of creativity which comes with being a designer and working in a constantly evolving field which helps shape our visual world." Read Akosua's startup story here.
Juliana Nasasira is a talented Ugandan fashion designer who went from a career in property management to become a fashion brand builder. She is a testimony to the power of passion, drive and a real can-do attitude. Launched in 2012, Kwesh is a Ugandan-based fashion brand that creates ready-to-wear and bespoke apparel for both women and men. Juliana combines contemporary African-inspired design with skilfully crafted quality clothing. "Since the launch of Kwesh in Uganda less than 3 years ago, I have faced a lot of challenges that come with trying to start and run a fashion business, particularly in this part of the world. I got into fashion because I love the creative side of it, but I soon realised that it is very much a business. It is important to recognise early on that success requires a lot more than creativity." Read Juliana's startup story here.
Katherine-Mary Pichulik is the founder and Cape Town-based designer behind the Pichulik line of accessories. Katherine's wonderfully creative designs are inspired by her travels, artist friends, and the people she loves and admires. Pichulik's bold pieces are hand-made from rope and collected materials – anything from shell to semi-precious stones. Founded in mid-2012, Pichulik has grown in leaps and has been featured in local and international publications and adorning catwalk models in collaborative fashion week shows with local labels Laslesso, Stefania Morland and Loin Cloth & Ashes. "The whole ethos of the Pichulik brand is alchemy of transforming everyday materials, and through touch and craft and design, elevating them into something precious and covetable." Read Katherine-Mary's startup story here.
Ugandan sisters, Nahida and Nadia Bhegani who together with their childhood friend, Olga Mugyenyi are the founders of fashion sensation, DEF.I.NI.TION Africa. Their youthful energy promises an alternative approach to fashion, where everyday Ugandan life inspires each of their new designs. Their aim: to have products that are 100% African made, that redefine the market place, and importantly redefine the perception of 'African' fashion. They initially started out as a printing and apparel company, but over the past few years we've developed into a lifestyle brand, designing and producing a line of women's clothing; a children's line; a homeware range, footwear, stationery and accessories, all with their unique brand style and ethos. "We aim to have products that are 100% african made. We want to redefine the market place. We want to redefine the consumer. We want to redefine the value of 'African'." Read DEF.I.NI.TION Africa's startup story here.